BD · DVD · HD-DVD Collection
CANAAN Volume III Japan Blu-ray カナン
< Front || Back >

Included with the limited first pressing of BD#3 was this box.
It has room for all six volumes.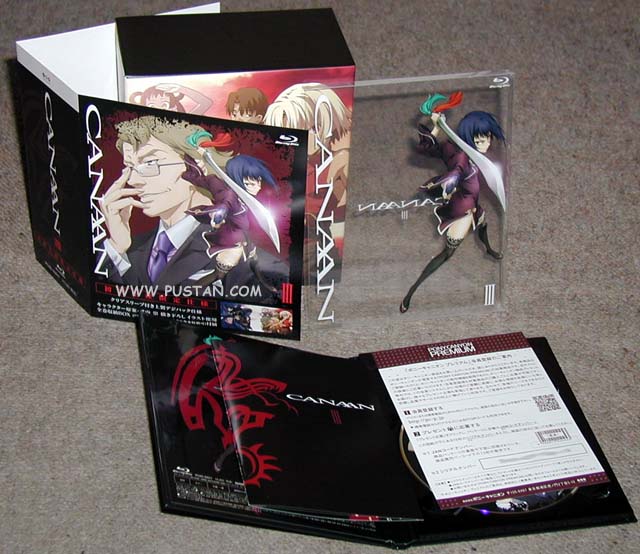 Here you can see the box, and its HUGE obi, along with the booklet that came with each disc. The first pressing was issued in digi-pack slipcases, with really nice design.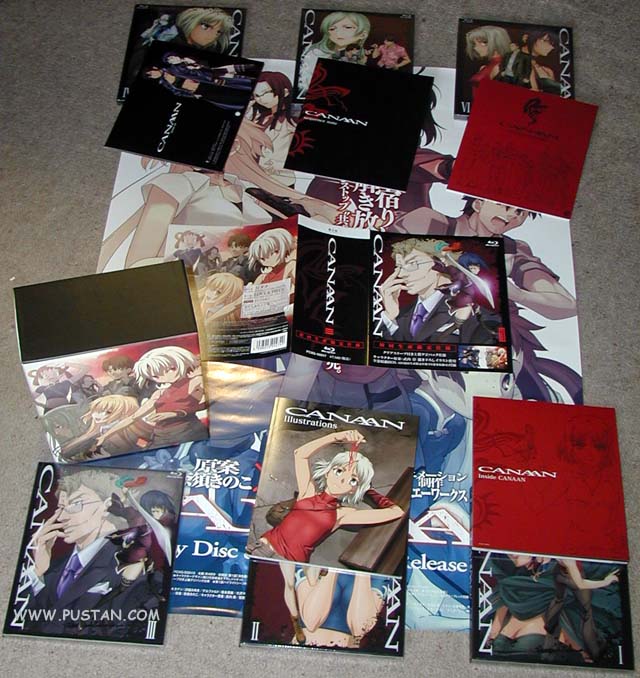 So I rolled out the poster that came with BD Vol. 1, which measures 51,5 cm x 72,5cm and placed all other stuff right on it... not easy to get a good look at it :P Each BD included a neat extra, be it a book, a calendar or the storage box.