BD · DVD · HD-DVD Collection
Darker than BLACK -黒の契約者- Japan Blu-ray Box
< Front || Middle >

< Middle || Back >

The box includes 5 discs on two neatly designed tray holders. The first one contains discs 1~3.
On the left is Hei, Yin in the middle, and Mao on the right.
< Front || Back >

The second one has only two discs, so only two artworks.
On the left is Amber, Kirihara Misaki on the right.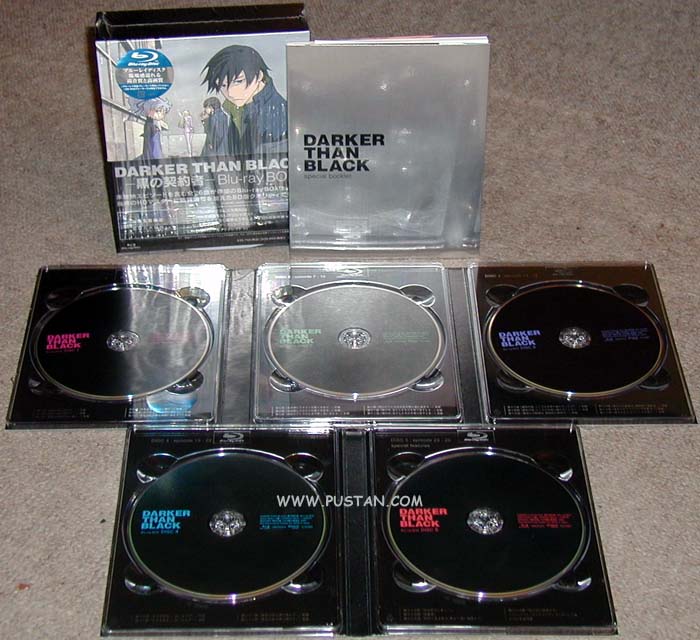 And here is a picture of all the stuff together, including the 40 pages booklet. I kinda doubt though, that 240 minutes can possibly be the correct run time for this whole series of 26 episodes, when the second season is 400 minutes and has less episodes... But it is printed on the obi all right! After some investigation, it seems that 624 minutes is the correct run time of this set.