BD · DVD · HD-DVD Collection
Darker than BLACK U.S. Blu-ray Box -流星の双子(ジェミニ)-
< Front || Back >

When you remove the cardboard slipcase you get to see slightly
different artwork. This edition includes all 13 episodes and the
4 OVA's on 2 Blu-ray's, and also on three DVD's...
< Front || Back >

The limited edition comes with a box.
Artwork differences are minimal if compared to the slipcase.
< Front || Back >

The box itself also has room for season one.
As this isn't released yet, they inserted a placeholder instead.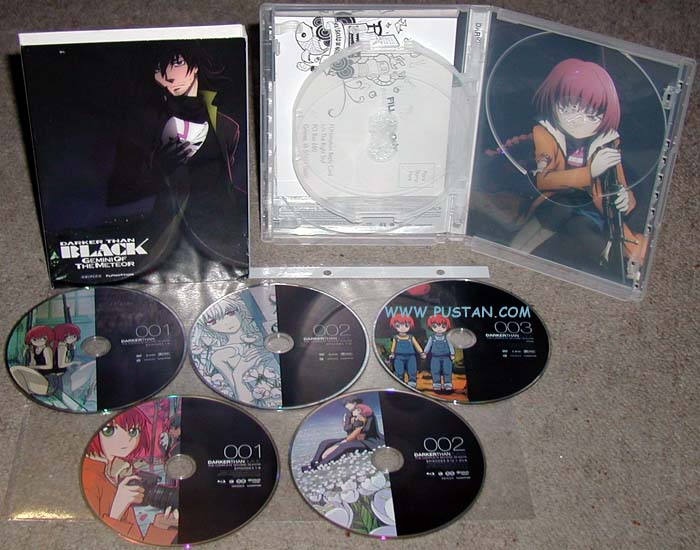 Here you can see it all unpacked. Three DVD's on top, the Blu-ray's below that. I forgot to put the box and the placeholder onto the picture :/