BD · DVD · HD-DVD Collection
Evangelion 1.11 U.S. Blu-ray ヱヴァンゲリヲン新劇場版:序
< Front || Back >

The slipcase contains a black digi-pack,
Shinji and Rei are used as artwork on it.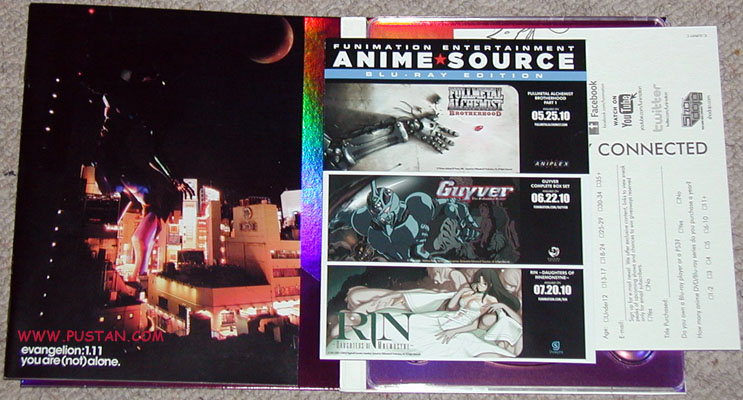 A booklet which seems to be the english translated version of the Japanese foldout, and the usual Funimation pamphlet and postcard come with this disc. Note that two pressings had to be done, due to licensing problems: The first pressing will contain several commercials which have the "Fly me to the moon" song playing, they had to be removed completely and a new pressing had to be done. Sometimes pre-ordering stuff pays off, and thus I am a happy first release version owner.