BD · DVD · HD-DVD Collection
Eve no Jikan Gekijouban Japan Blu-ray イヴの時間 劇場版
< Front || Back >

The slipcase contains an amaray case,
I assume the regular edition will be "naked".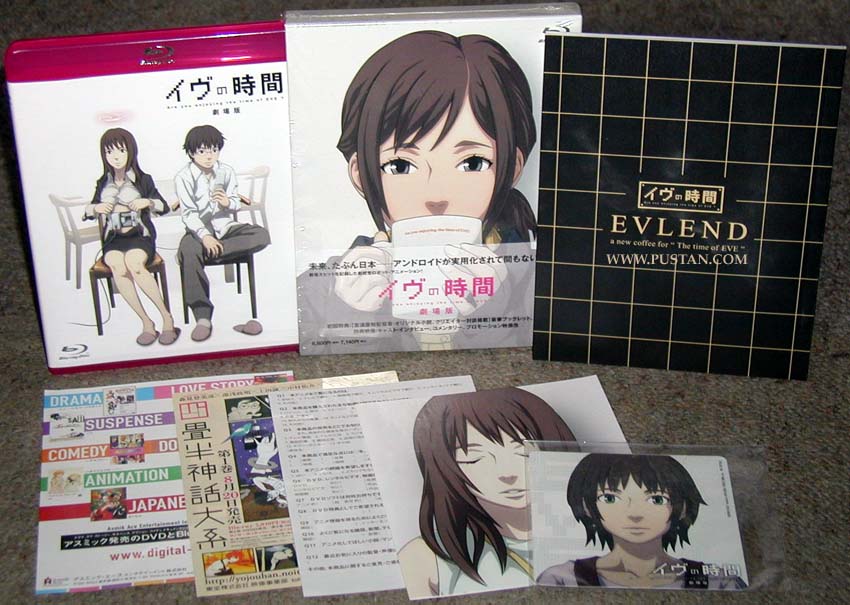 And here you can see all the stuff that came along with the first press edition Blu-Ray: Pink amaray case, cardboard slipcase, and a booklet. Some pamphlets and inserts, and another thing, but I have no clue what that is called.