BD · DVD · HD-DVD Collection
Hana-Bi german Limited Collector's Edition Mediabook Blu-ray はなび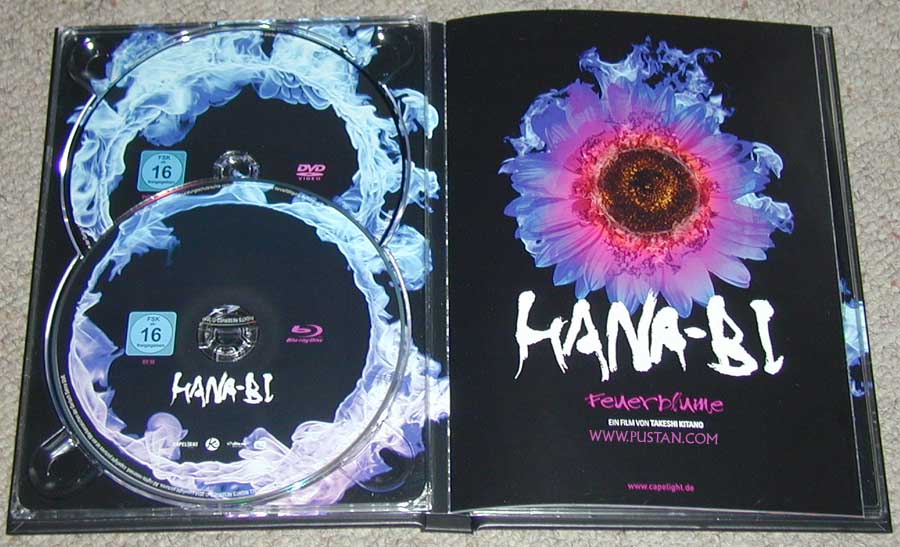 When you open the Mediabook, you see the movie on BD and DVD and a 24 pages booklet.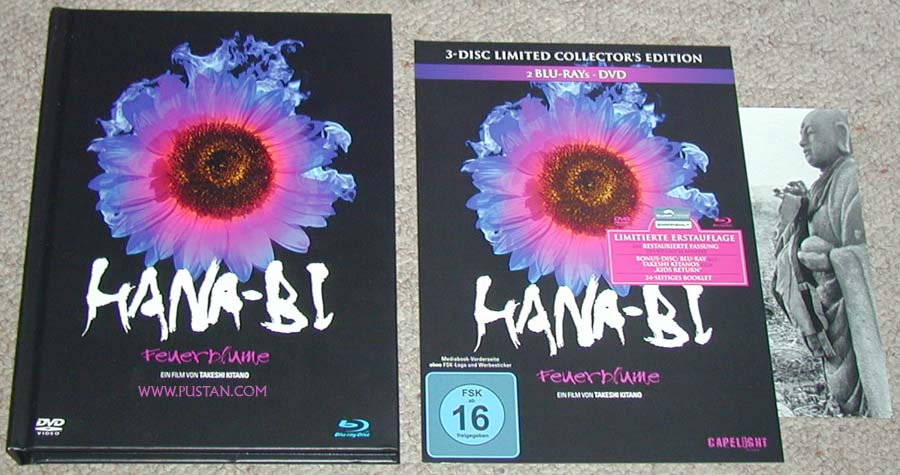 The front artwork is without any disturbing certificates after you remove the shrink wrap - you end up with an insert. Another insert containing other Capelight releases is included.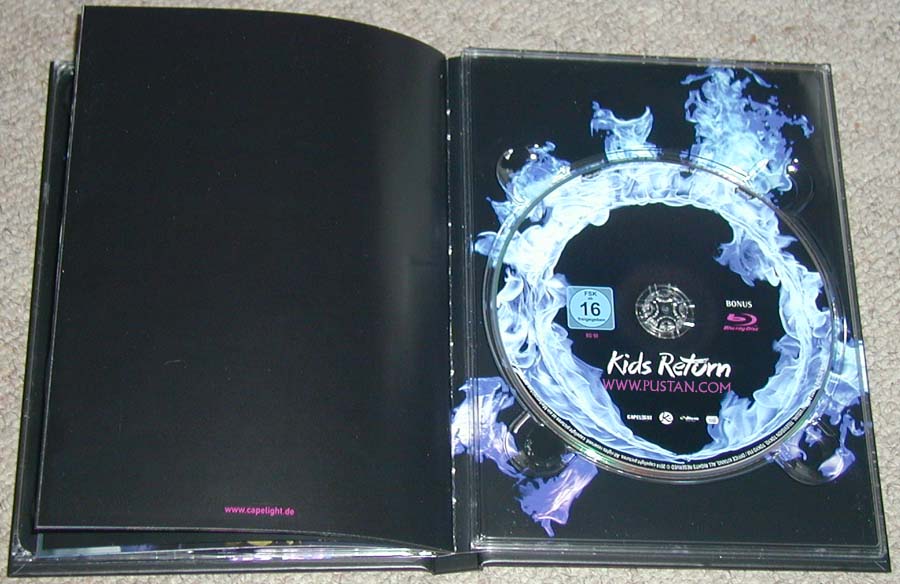 A bonus BD is included: It contains the movie "Kids Return" (Kidzu Ritān). Some specs: Japanese Linear PCM 2.0 audio, 1080P 1.85:1, german subtitles, from 1996.