BD · DVD · HD-DVD Collection
Hoshi o Ou Kodomo Blu-ray Box 星を追う子ども
< Front || Back >

Inside the box is an amaray case containing two discs.
Disc 2 is full of specials, and runs 106 minutes.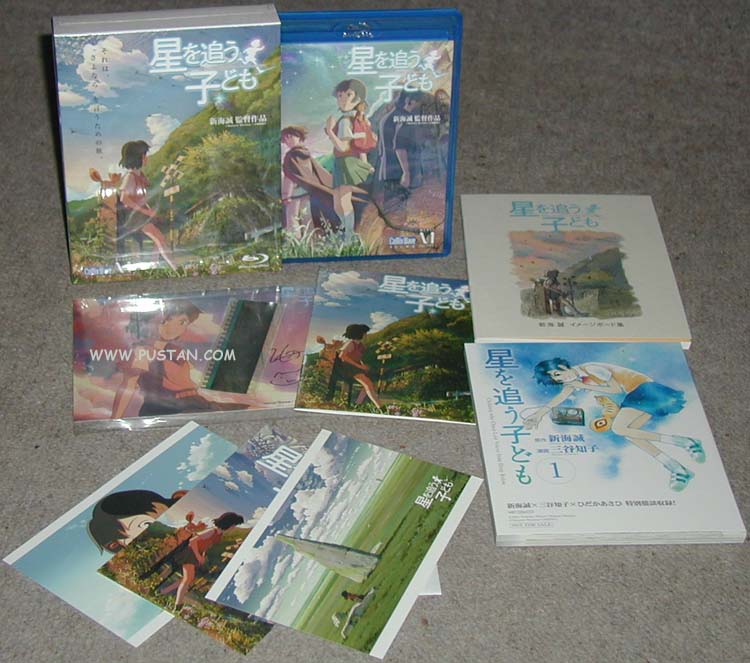 And here is a picture of all the stuff from the Limited Edition: The box, the amaray case, a glossy photo with Makoto Shinkai autograph was an exclusive to all cdjapan pre-orders, a strip of film and the little booklet were inside the disc case, the three postcards below are first press only items, on the right side you can see the Image Board book and the manga.