BD · DVD · HD-DVD Collection
Ikkitousen Xtreme Xecutor Vol. 4 一騎当千 XTREME XECUTOR
< Front || Back >

The first pressing came together with this neat box.
Designed to store volumes 4~6.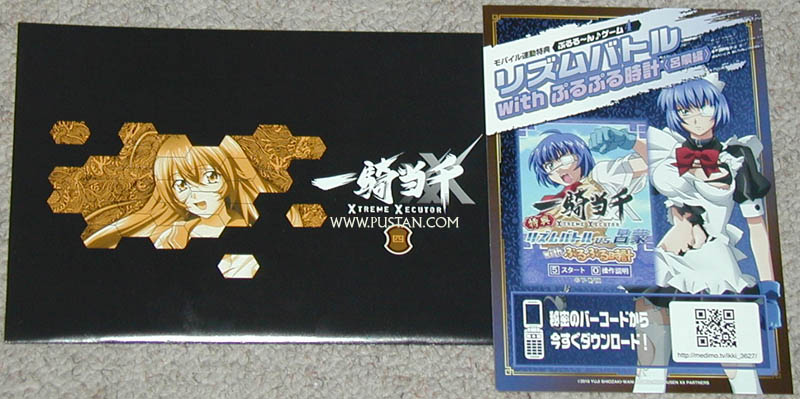 The usual leaflet and a pamphlet are included...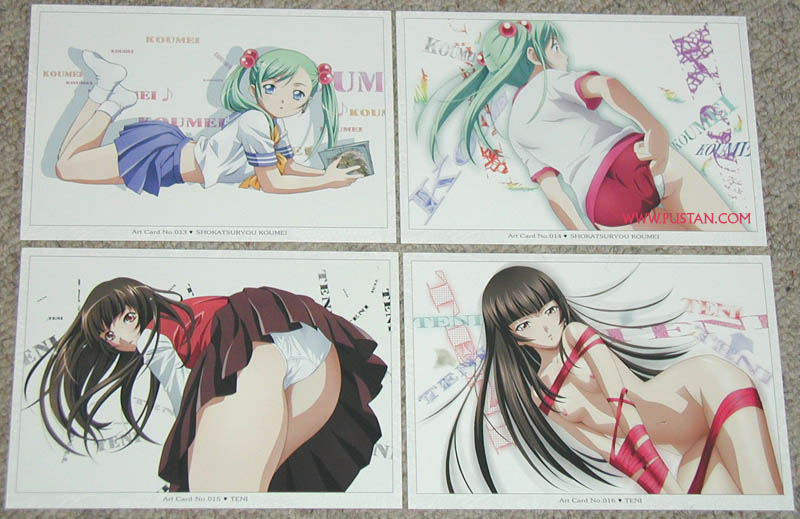 ...as well as four post cards, of Shokatsuryou Koumei (諸葛亮孔明) and Ten'i (典韋).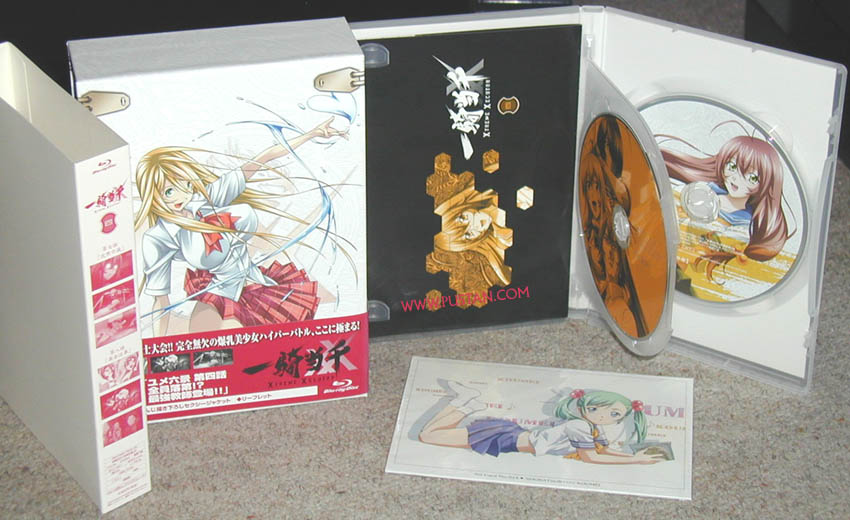 On the left you can see the boxes placeholder, which becomes obsolete once you insert the other BD's. Included in this set are episodes 7 and 8, and also an audio CD which has 4 tracks and runs 32:17. It is called "一騎当千XXR ~XTREME XECUTOR RADIO 出張版 2~ (business trip version 2)", パーソナリティ: 浅野真澄 & 生天目仁美 (Personality: Asano Masumi & Nabatame Hitomi) ゲスト: 赤城進 (Guest: Akagi Susumu).