BD · DVD · HD-DVD Collection
Kemeko-DX Volume 1 Blu-ray ケメコデラックス!
< Front || Back >

The first pressing came with an additional DVD!
Contains some kinda making-of introduction to the series.
480i NTSC 16:9 AR R2 DVD, MPEG-2, Linear PCM Stereo
Catalog #: GNA-1873 - 27 minutes - [NOT FOR SALE]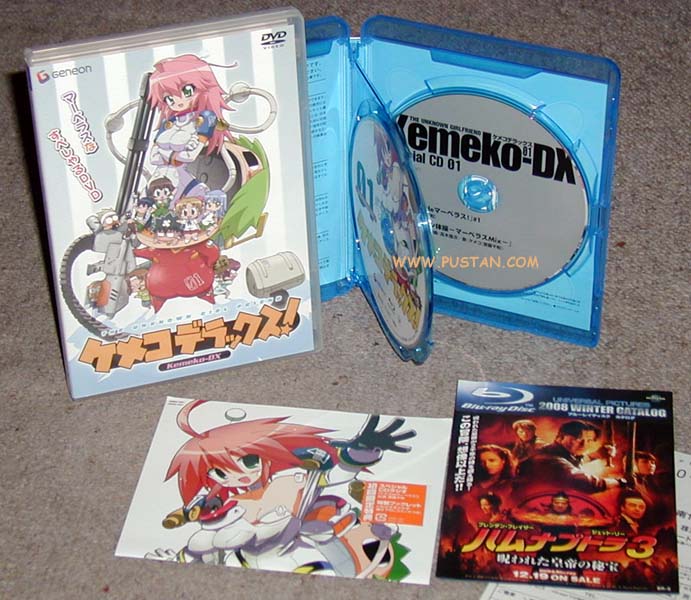 Each volume includes a BD and an audio drama CD. Also included is a booklet and a Blu-ray pamphlet.