BD · DVD · HD-DVD Collection
Kimi no Na wa. Your Name. 君の名は.

Five Blu-ray's are inside the box in a neatly designed and very wide digipack.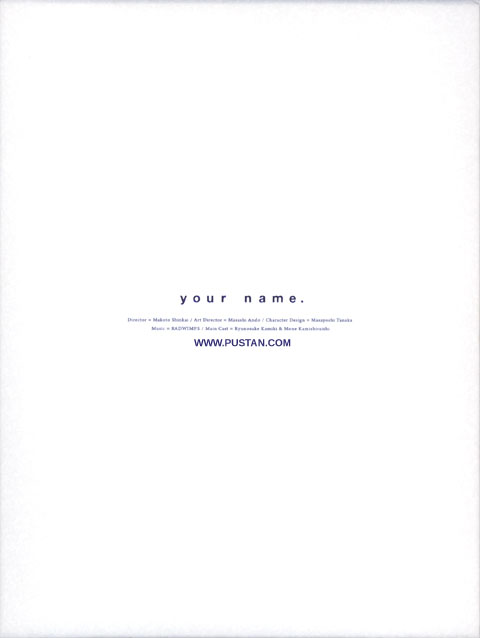 The obi is huge and covers the whole backside of the box. If you remove it, it looks like this.
There are a lot of extras included on the discs:
Main Disc: Trailers, Special Program, English Theme Song ver., Makoto Shinkai Filmography.
Tokuten Disc 1: Storyboard, Making of.
Tokuten Disc 2: Visual Commentary, Non-telop Opening, Deleted Sound Clips, YN Music Video Edition, Suntory CM.
Tokuten Disc 3: Lecture by Director Makoto Shinkai, Event Videography.
On Disc 5 you can find the movie again but on a ULTRA HD 4k Blu-ray Disc.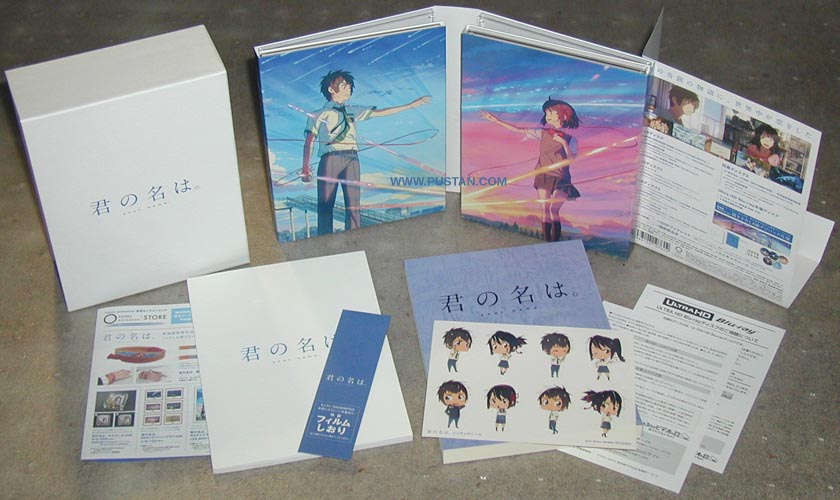 Picture of the whole set: The box, half open digipack, the obi. Below are the two books, left is the illustration book (96 pages) and next to it is the full script. You can also see some stickers, a bookmark and some pamphlets.
All items © TOHO Animation