BD · DVD · HD-DVD Collection
Kore wa Zombie Desuka? Blu-ray BOX これはゾンビですか?

Three Blu-ray's are inside the box in a neatly designed digipack.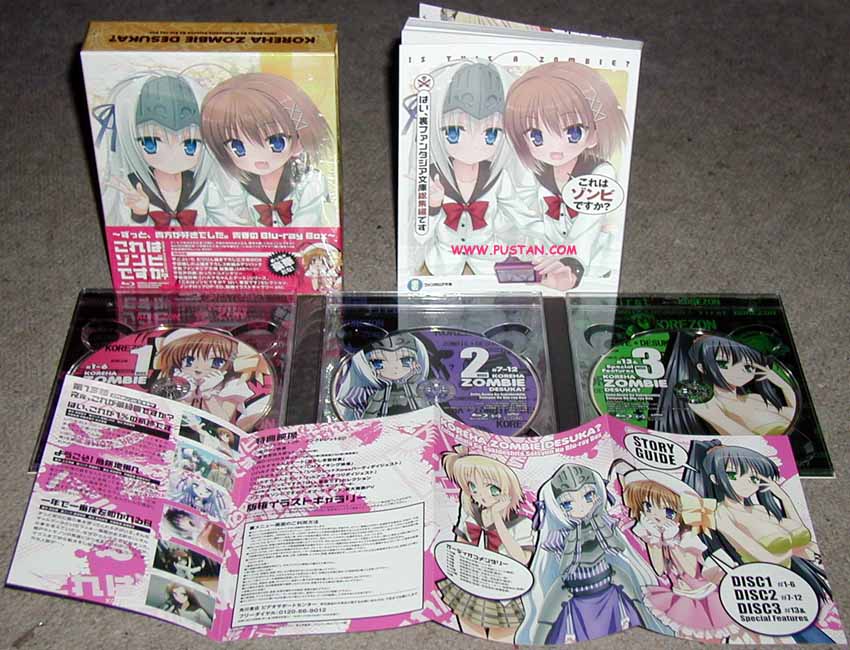 Picture of the whole set: The Box, next to it the 150 pages novel, below is the open digipack with the three BD's, and below that is the story guide booklet.