BD · DVD · HD-DVD Collection
Kore wa Zombie Desuka? Of the Dead Japan Blu-ray Vol. 2 これはゾンビですか?
< Front || Back >

When you remove the slipcase,
the transparent amaray case looks like this.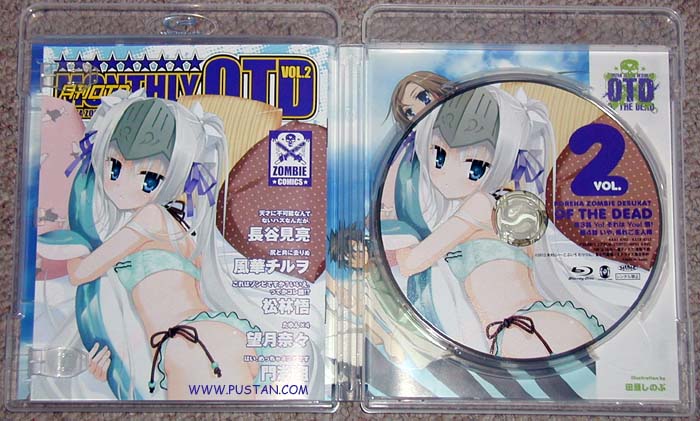 Included as extra is a manga called "Monthly OTD". There is also a limited release of this volume, order number KAXA-4712. Looks exactly like this one but includes a pillow case designed by Muririn with Tomonorin Yome character.