BD · DVD · HD-DVD Collection
Romper Stomper german Limited Collector's Edition Mediabook Blu-ray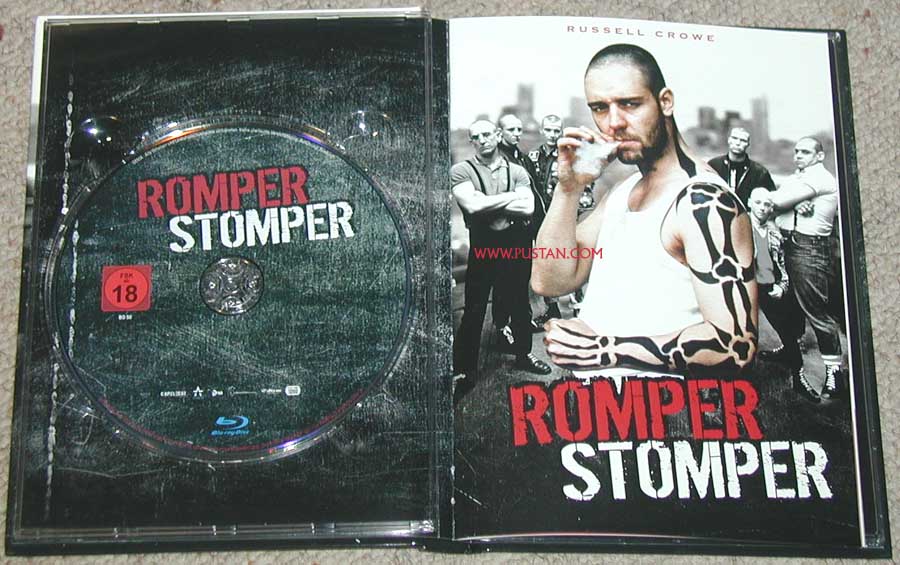 When you open the Mediabook, you see the BD and a 24 pages booklet.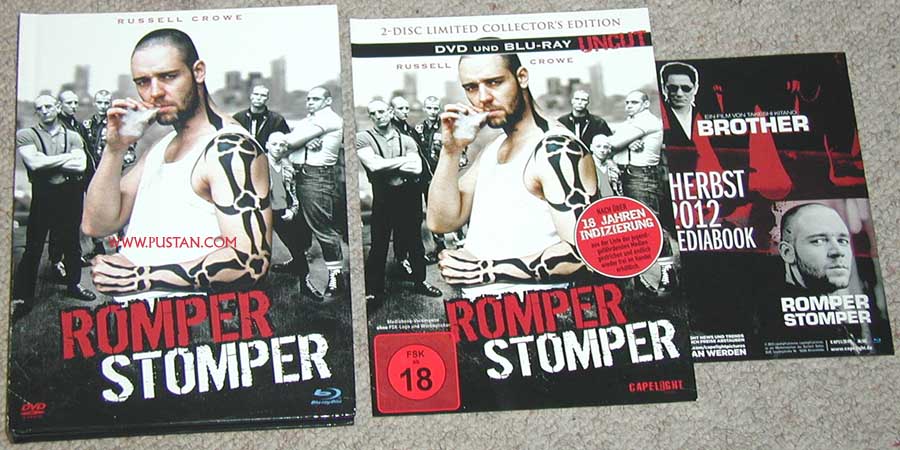 The front artwork is without any disturbing certificates after you remove the shrink wrap - you end up with an insert. Another insert containing other Capelight releases is included.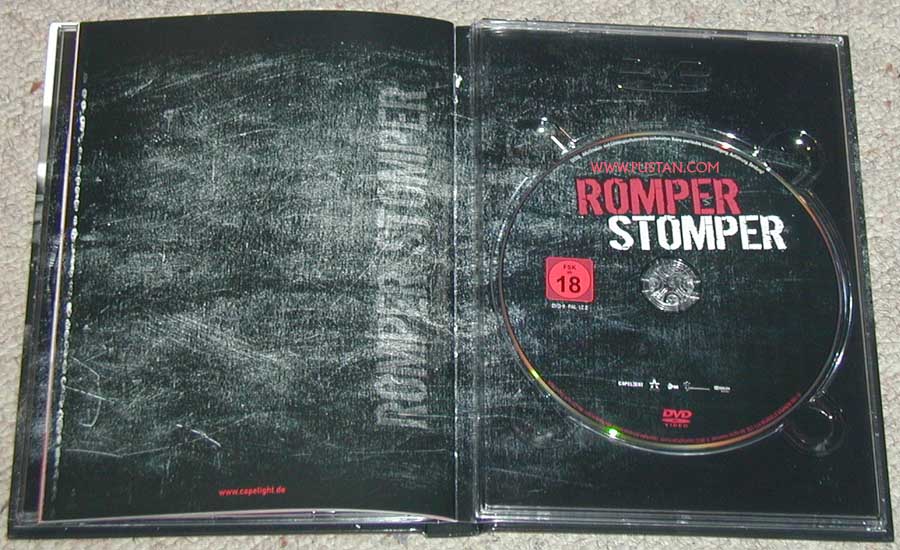 At the end of the booklet you arrive at the DVD version of the movie.