BD · DVD · HD-DVD Collection
Suzumiya Haruhi no Shoushitsu Japan Blu-ray Box 涼宮ハルヒの消失
< Front || Back >

Inside the box is a special disc case, front artwork
is identical but surprise, surprise: there is an OBI.

If you open it and manage to pull the tray to the side, you get two discs and in the pocket on the left are postcards and a movie booklet.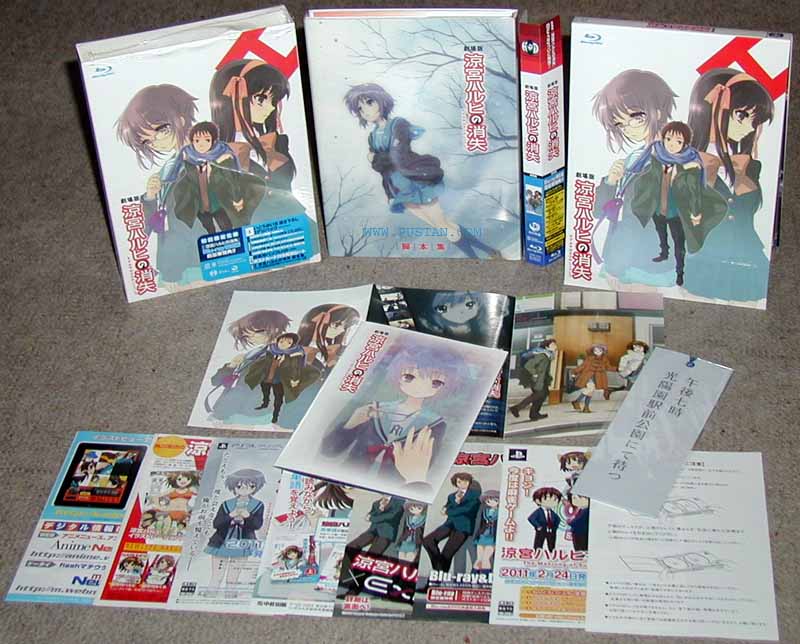 Here's a picture of the whole set: The box, the script book, the obi and the disc case. Below are the postcards, the movie booklet and the limited bookmark and some pamphlets.