BD · DVD · HD-DVD Collection
Tenki no Ko Weathering with You 天気の子

Five Blu-ray's are inside the box in a neatly designed and very wide digipack.
There are a lot of extras included on the discs:
Main Disc: Trailers and TV spots, English Theme Song ver., Makoto Shinkai Filmography.
Tokuten Disc 1: Storyboard, Making of, MV.
Tokuten Disc 2: Visual Commentary, After-action review, Special programs.
Tokuten Disc 3: Lecture by Director Makoto Shinkai, Promotional Events, Stage greetings.
On Disc 5 you can find the movie again but on a ULTRA HD 4k Blu-ray Disc.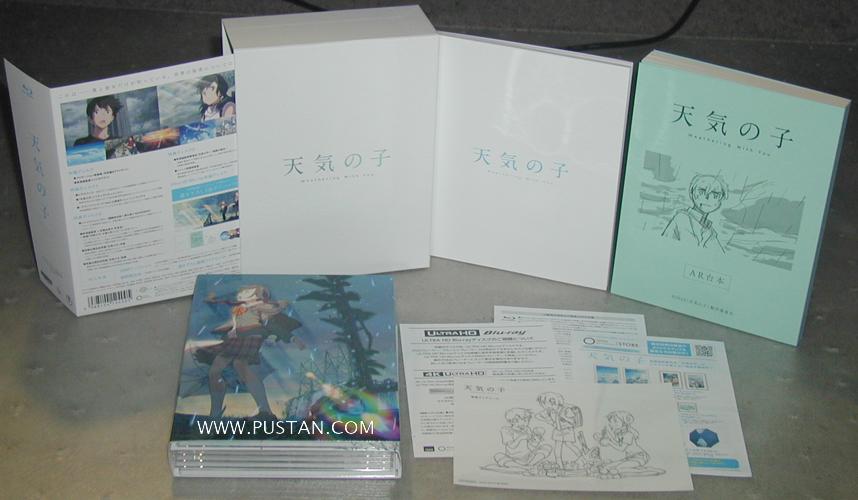 Picture of the whole set: Obi, the box, two books. Below is the digipack and some pamphlets.
All items © TOHO Animation