BD · DVD · HD-DVD Collection
To Live and Die in L.A. Blu-ray Mediabook Leben und Sterben in L.A.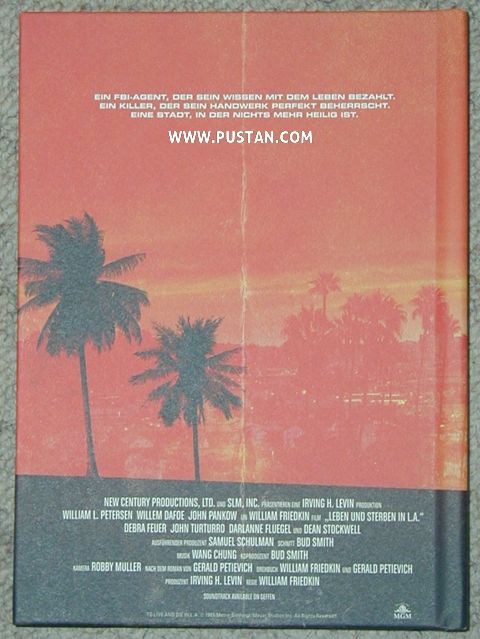 Backside artwork without the info slip looks like this.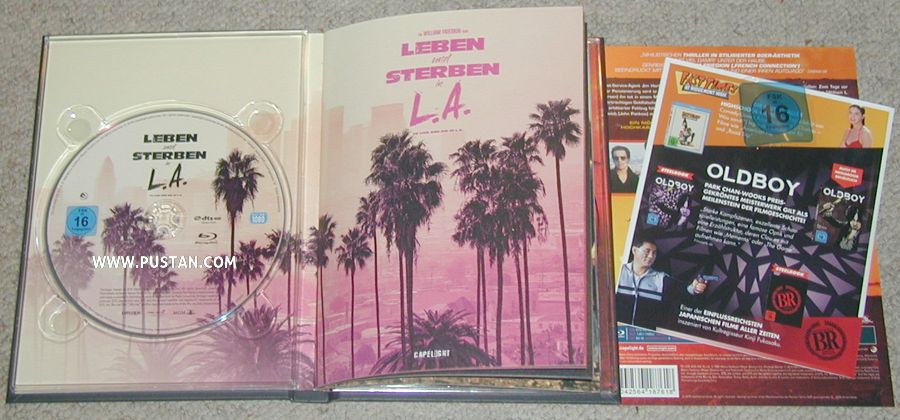 On the left you can see the BD disc, and the beginning of the Mediakook part, right next to the set is the info slip and a Capelight pamphlet.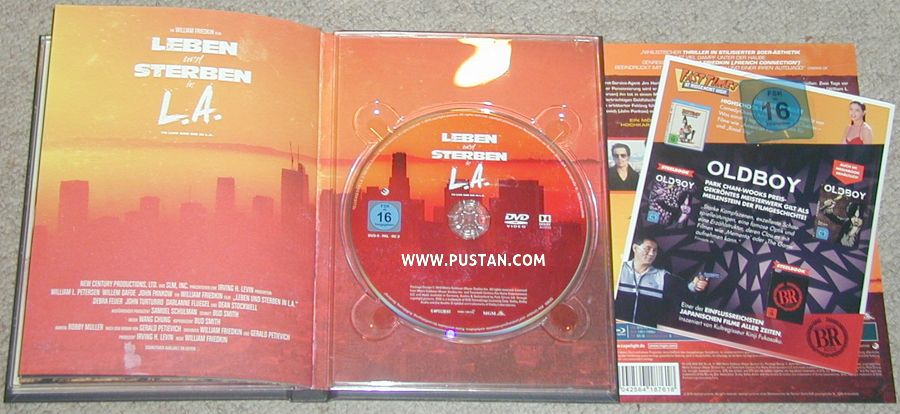 Here you can see the DVD disc, and the end of the Mediakook part. This set includes some extras that are not on the U.S. disc!
All items © Capelight / MGM