U.S. LaserDisc Collection
Green Legend Ran Laserdisc Box グリーンレジェンド乱
---
< Front || Back >

The second disc contains OVA 2.
All discs are in full CAV and stereo for both languages.
< Front || Back >

The third disc contains the final episode.
And also the supplement:
More than 360 still frames, music video, interview with
the director, and a promotional trailer.
---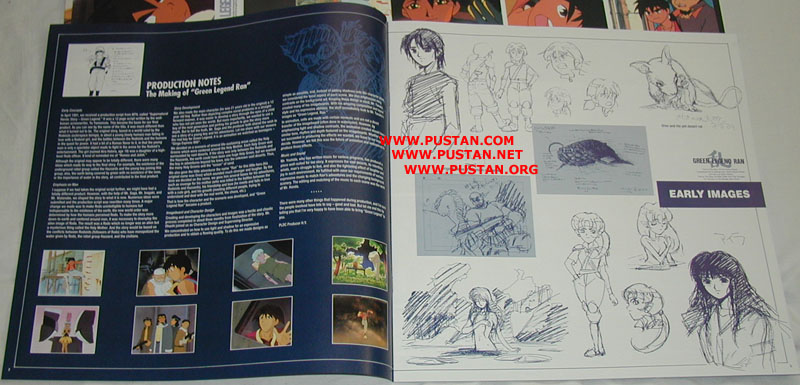 There is a 20 pages booklet included, containing lots of information.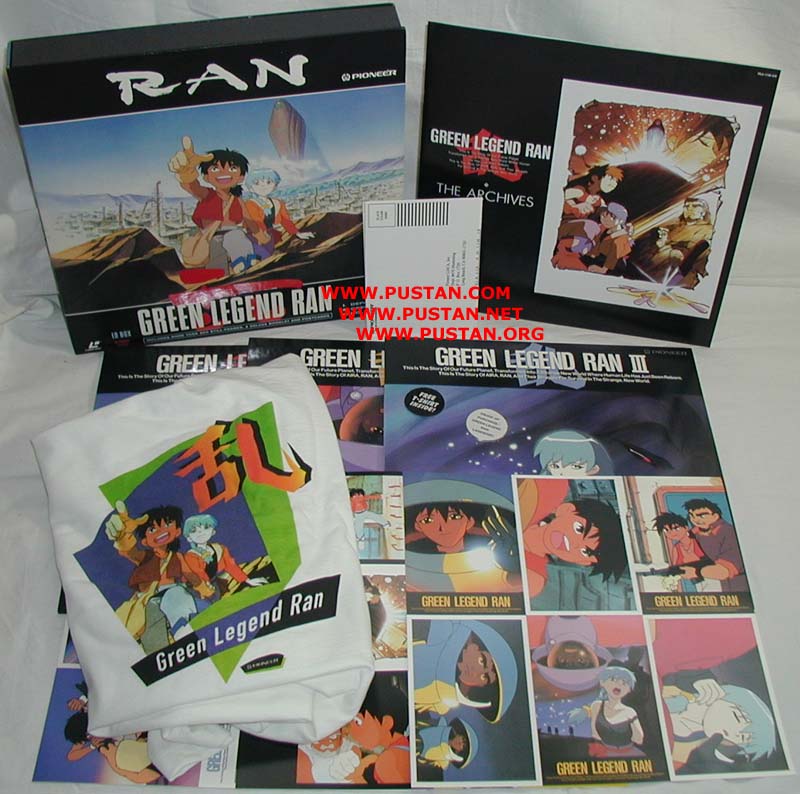 And here you have a picture of the whole set: Box, registration card, LD size booklet. Next row: The three disc jackets, 3 postcard sets, and a t-shirt (XL size).
---