U.S. LaserDisc Collection
T2 Judgment Day Pioneer Special Edition Box Set
< Front || Back >

The Box contains three LD's, each in their own jacket.
I photographed the first disc as an example.
They look basically all the same.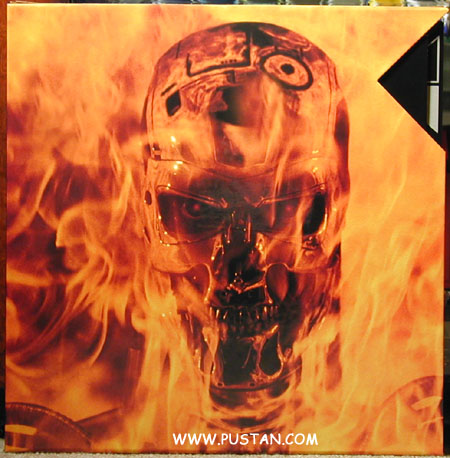 The inner box has a beautiful design as well.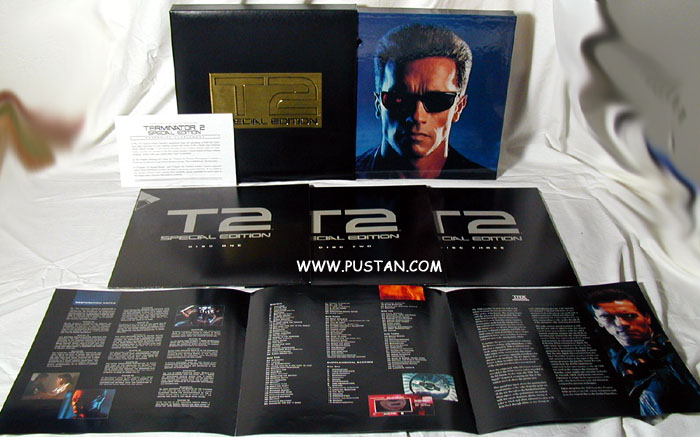 So here is a picture of the whole set: Three discs with jackets, six pages insert, box (and the other side
of the inner box) and there is a little technical information insert sheet as well.
This beautiful sets special features: Widescreen 2.35:1 - Dolby Surround - THX certified - Theatrical trailers and teaser - Running commentary - Two deleted scenes - Unrated, plus 15 minutes of footage - Behind the scenes and interviews - Supplemental section on three sides in CAV - Entire shooting script, storyboards, designs and artworks, etc... - Includes the Guns n' Roses Music Video that is not in the DVD set
---