Japanese LaserDisc Collection
Bubblegum Crisis Tokyo 2040 Vol. 7 limited LD Box バブルガムクライシス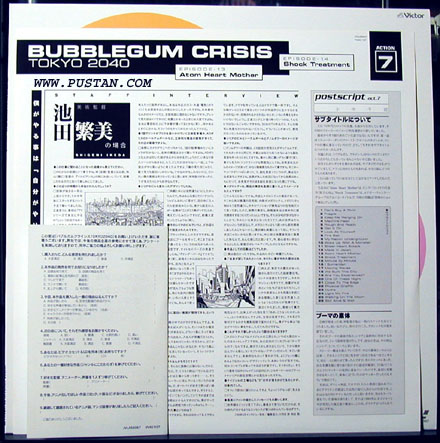 Included with each disc is an insert and a postcard.
A color illustration is on the other side of each insert.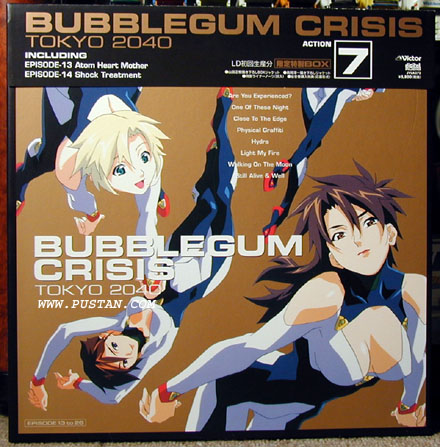 Included with the first pressing of disc seven was this box. The standard disc has catalog number JVLA58067.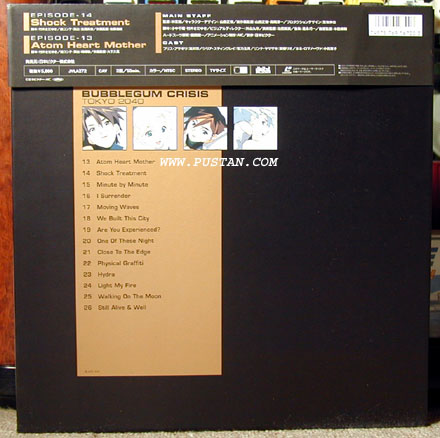 Backside of the box. Supposed to store Volumes 7-13. Episode titles 13-26 are shown on the list.