Japanese LaserDisc Collection
Black Jack OVA LD Box ブラックジャック
< Front || Back >

Disc 1 contains the first two OVA's:
"Iceberg, Man with Kimaira"
"A Funeral, The Procession Game"
< Front || Back >

Disc 2 contains OVA 3 and a preview summary special:
"Decoration of Maria and Her Comrades"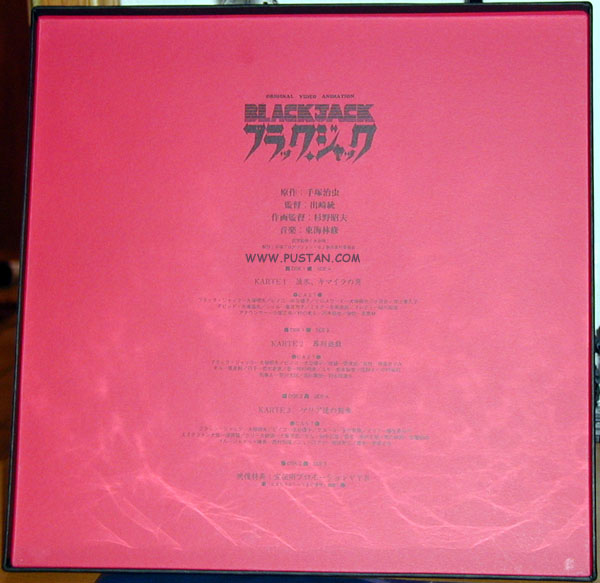 While there is no artwork or anything on the backside of the box, there is some on the inside, as you can see on this picture.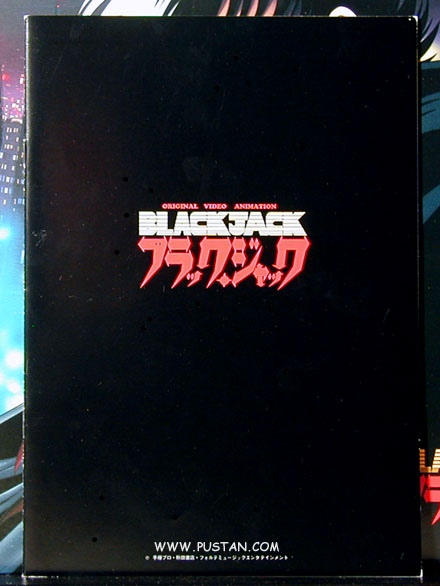 As a goodie, included with the box is this booklet.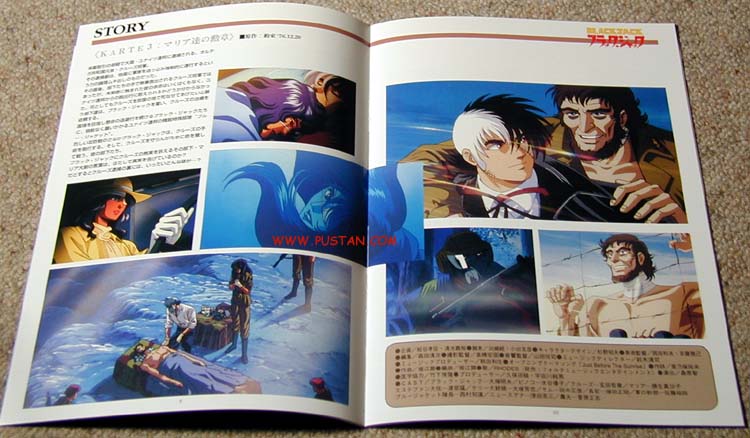 Here you can have a closer look at the booklet...
Because the OVA's were released over such a long period of time, several different publishers have worked on this series. First came Forte Music Entertainment, they published this box, and later also Karte 4 and 5. When Karte 6 came out in 1996, Columbia took over and also re-released all previous OAV's. But they never did a box. So then, when Karte 8 finally got published in late 1999 Bandai/Emotion took over and the street date of the disc was march 25 in the year 2000. Sadly there are no LD releases for Karte 9 and 10. Still no question, a really nice set to have.