Japanese LaserDisc Collection
Burn-Up! Excess Perfect Collection LD Box バーンナップEXCESS
< Front || Back >

Disc 1 contains episode 1 in full CAV.
Can you believe side 2 is empty?! What a waste...
< Front || Back >

Disc 3 contains episodes 6-9 in CLV.
And as extra the 'introduction trailer'
< Front || Back >

Disc 4 contains episodes 10-13 (Final).
Also includes creditless OP and ED.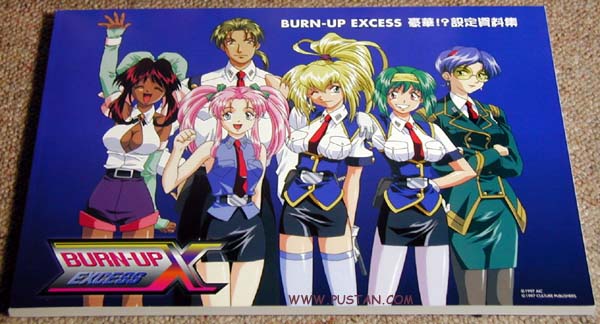 Included with the box is this 'Data Book'. Actually it is a bit too thick to have come with the set originally. So I suspect this is a premium item you could get by sending in the registration card or whatever. The OBI mentions an 'Extra CD' also, but I can't read all of the kanjis, so I don't know if it's missing or had to be purchased separately.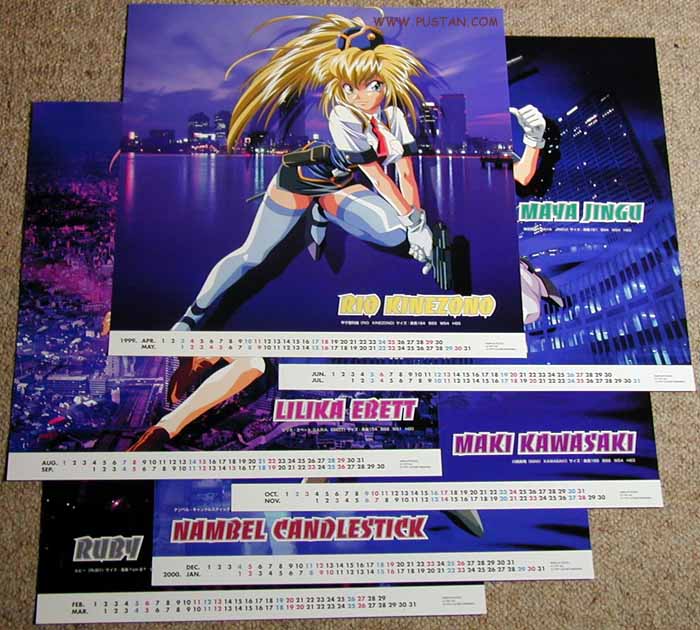 Also included is this LD jacket sized calendar, ranges from April 1999 until March 2000.
All items © AIC/Culture Publishers