Japanese LaserDisc Collection
Golden Boy limited LD Box ゴールデンボーイ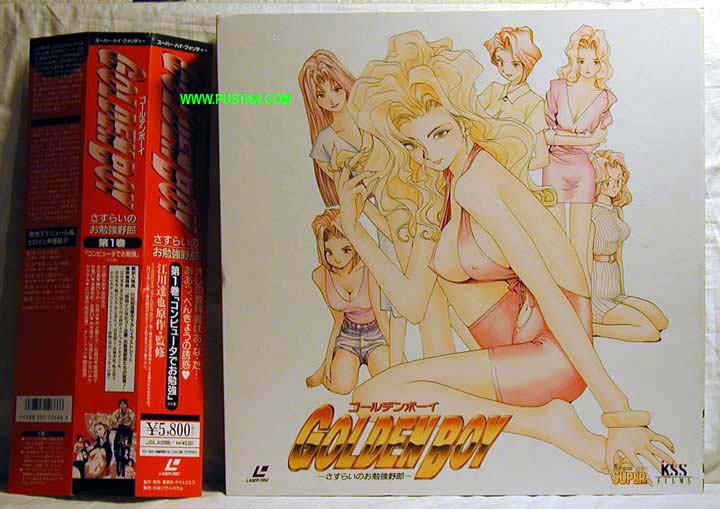 The limited first pressing of OVA #1 came with this nice box. That's also why the LD has no obi-strip. The "standard" LaserDisc has one of course.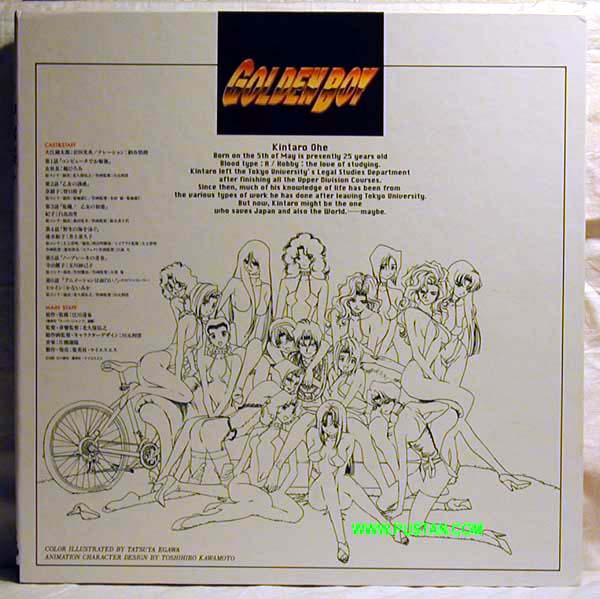 Nice artwork on the back as well...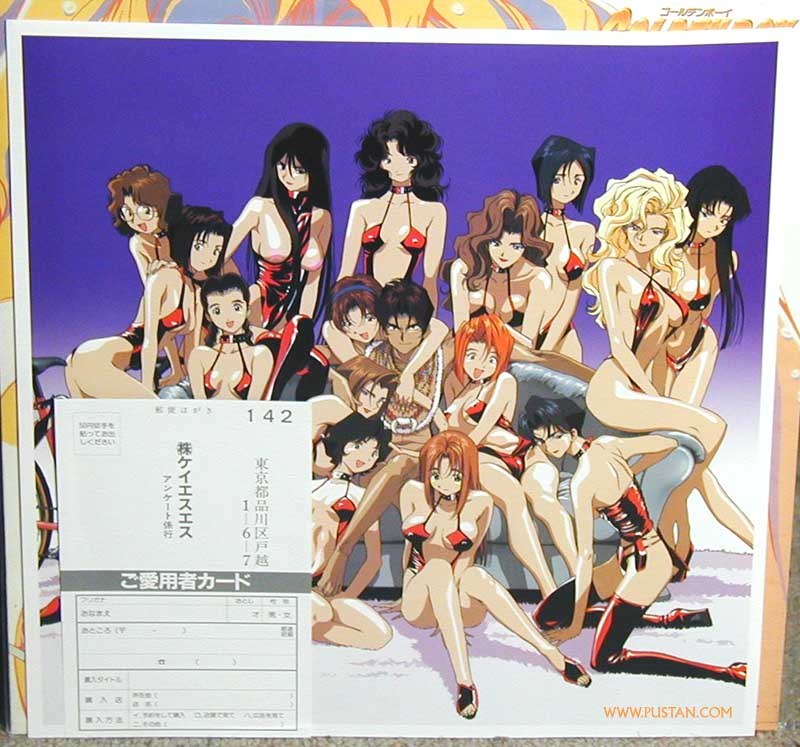 Included with each disc is an insert and a postcard.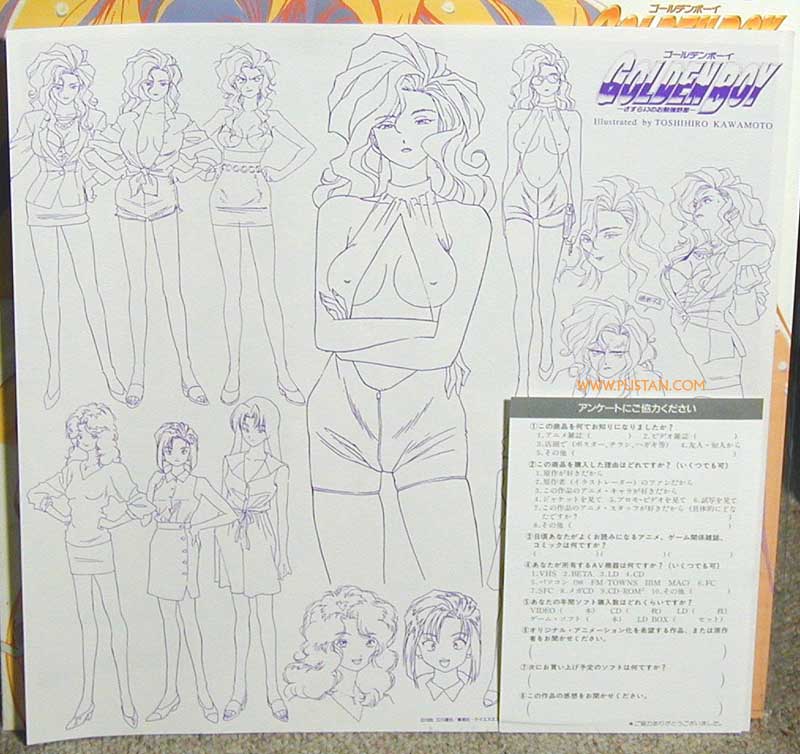 Character drawings are on the other side of each insert.
So how comes this disc is 47 minutes long? The first part is 30 minutes like all the others, but on side 2 is a 17 minutes making of.