Japanese LaserDisc Collection
GHOST IN THE SHELL Premium LD Box 攻殻機動隊
< Front || Back >

The movie has English Closed Captioned and LD-G subtitles.
This is the second Laserdisc.
< Front || Back >

This is the third Laserdisc.
It is in CLV format and contains the making of.
Here you can see the items that came with the Premium Box.
The box itself, obi strip, booklet. Below that are the three LD jackets. In row three you can see the "bonus sheet": you could select a bonus item that was available if you had sent in the postcard from this sheet. Right next to it is the poster.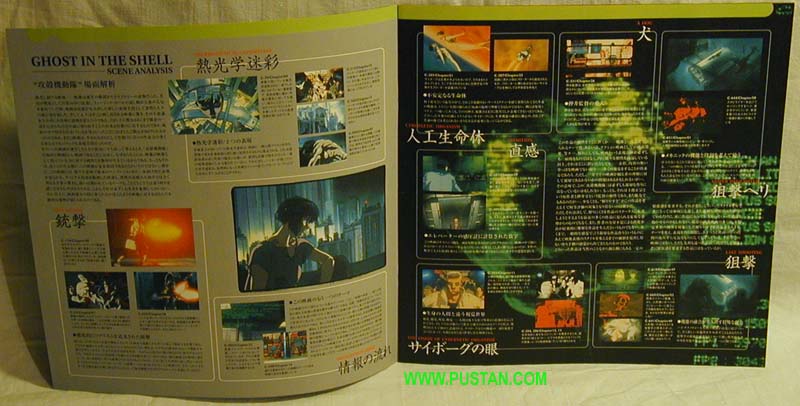 Here you can have a closer look at the booklet.