Japanese LaserDisc Collection
Jubei-Chan limited LD Box 十兵衛ちゃん ーラブリー眼帯の秘密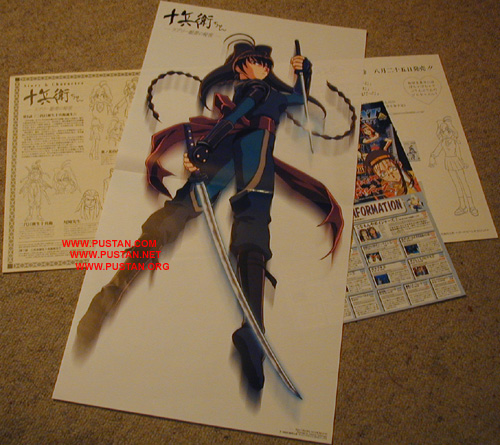 Included with each (first pressing) disc are several insert sheets. Also on the disc: creditless ED, TV spots and trailers.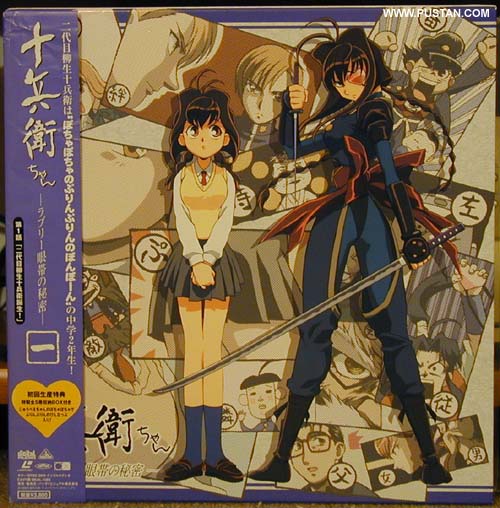 This box came along with the first pressing of the volume 1 disc.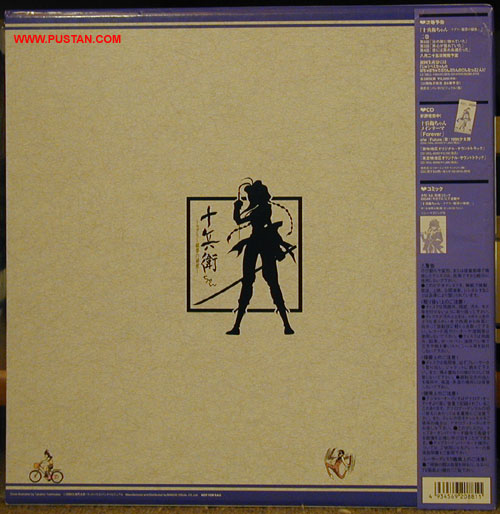 Has room to fit all five discs from the series.
There is one thing that can get you confused easily: Disc 1 is BEAL (CAV), while all other discs in the series are BELL (CLV). Got me confused for sure.
All items © Bandai/EMOTION