Japanese LaserDisc Collection
Kachou Ouji Complete LD Box 課長王子
< Front || Back >

Disc #4 contains episode 13 (final) and some extras.
Trailer, TV commercials and creditless OP/ED.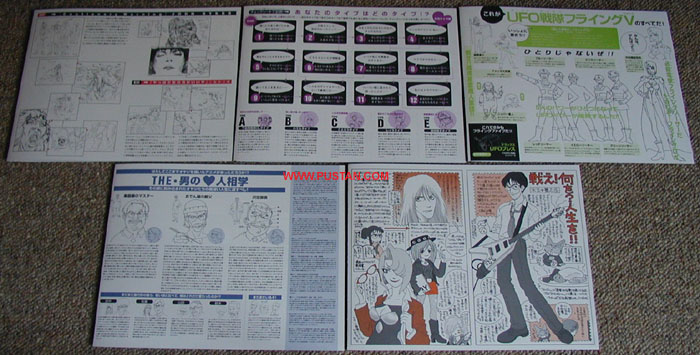 There are five "manuals" included...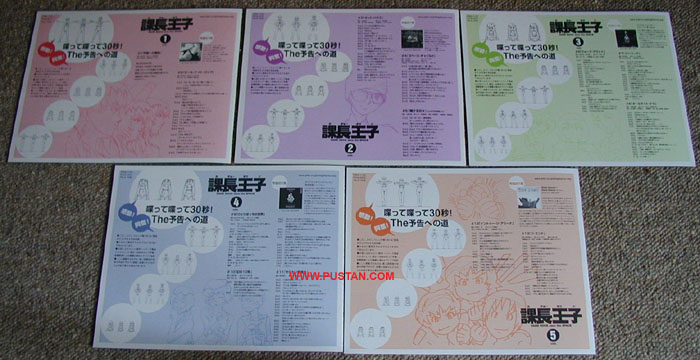 Backside of those inserts.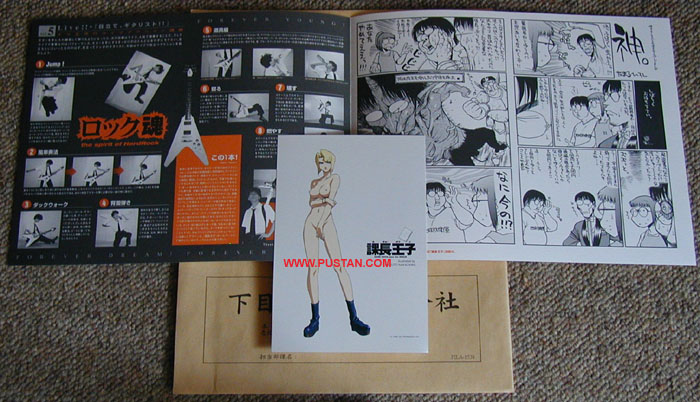 Also as a very special bonus there comes a post card of naked Layla Yuki ( ライラ雪 ).
All of the extras are stored inside the box below all the discs in this envelope.
This anime series is probably even more famous under it's U.S. title which was "Legend of Black Heaven" aka "Black Heaven". This neat box set was released in December 1999.