Japanese LaserDisc Collection
Macross Plus Movie Edition マクロスプラス +
< Front || Back >

Actually the jacket looks like this when unpacked.
There is a printed plastic cover around it, seems to be made
out of the same material as those transparent OBI strips.
Quite a hassle to handle, but looks nice.
This edition is full CAV!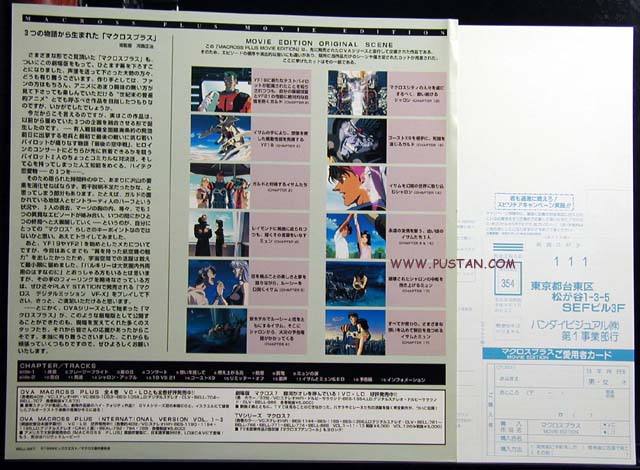 Included is this insert and a registration card.
All items © Bandai/EMOTION