Japanese LaserDisc Collection
Maison Ikkoku Kanketsuhen LD Box めぞん一刻 完結篇
< Front || Back >

Disc two also includes several extras:
Five trailers, also for Urusei Yatsura Kanketsuhen
Commentary on analog right channel
All TV series creditless openings and endings (in Stereo)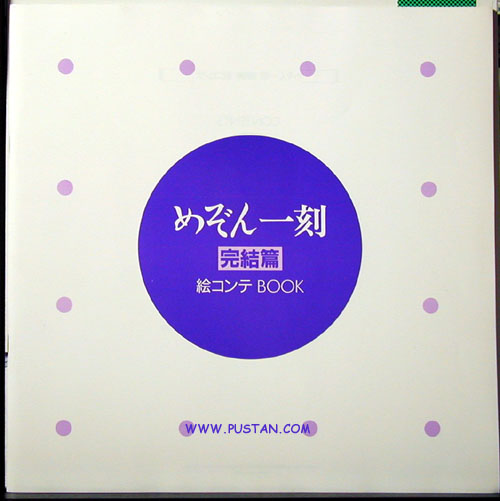 Included with the box is this thick LD jacket sized book...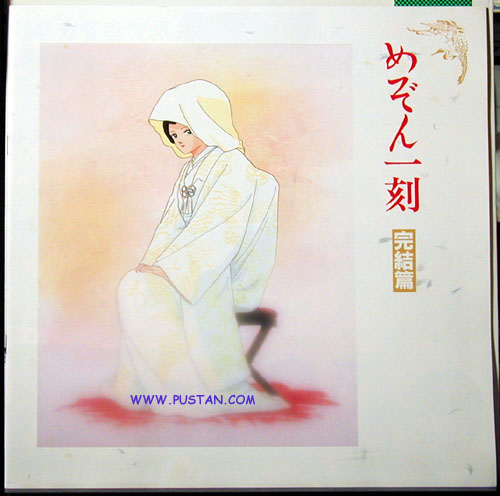 And then there also is this smaller booklet...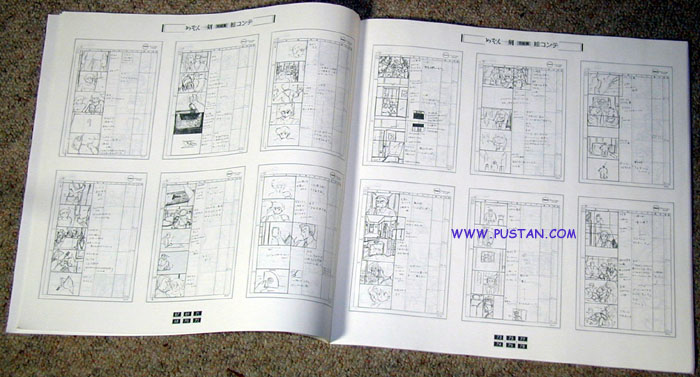 ...which includes the storyboards of the whole movie.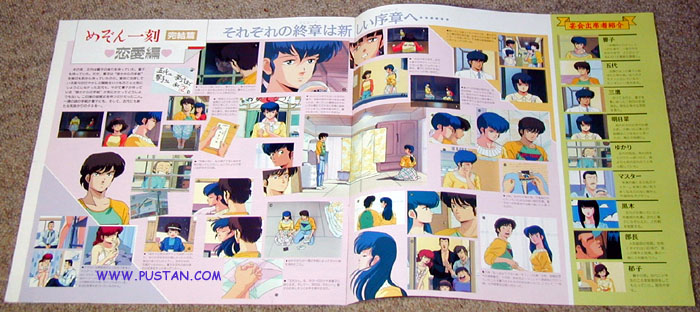 ...which includes informations about characters and stuff.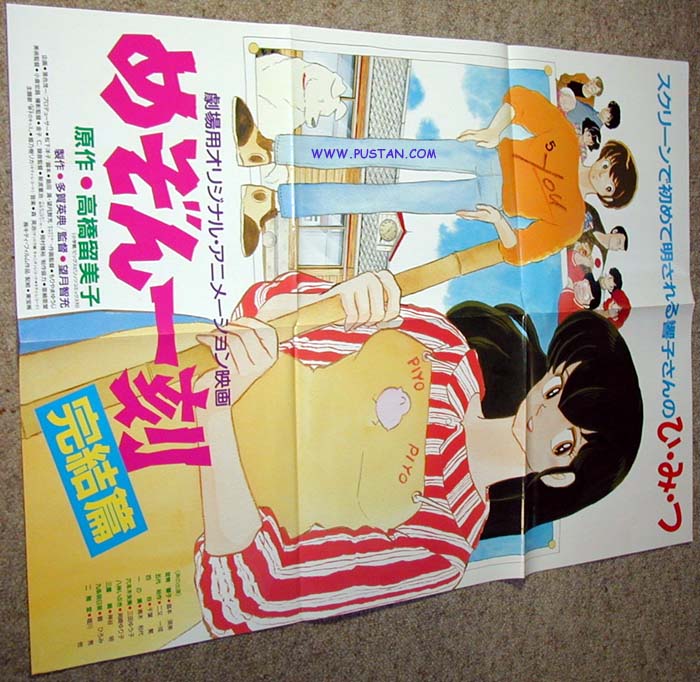 This HUGE poster is also included.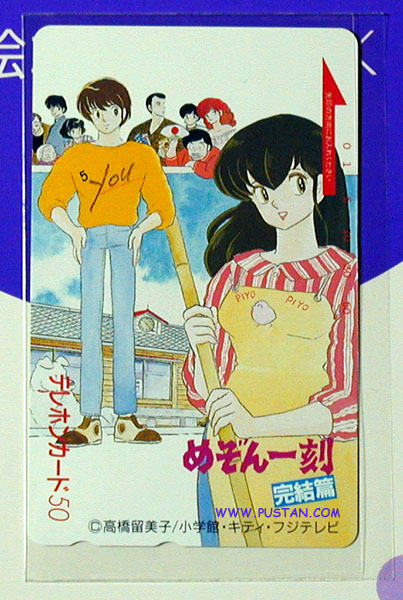 The final goodie included with the box is this telephone card.
Well, about the movie itself... the old standard issued LD reference G100F5056 has no chapters, but includes the same five trailers as featured on here. It was CLV and had okay~ish cover art, but it seems someone at Kitty or Pony Canyon really liked this movie so much that they released this nice box set for only 4,800 ¥ more than the standard disc.
This was a double feature in cinemas together with Urusei Yatsura Kanketsu Hen (aka The Final Chapter, or Movie #5 if you prefer).
What astonished me was, that the artwork looks slightly different from the series. Yuusaku looks like a completely different person, as if they hired a new actor to replace the old one... The story is also kinda weak, I expected something better I must admit. Though, no regrets owning this nice set.
If you want to start with Maison Ikkoku, I urge you to do so with the 96 episode TV series. It is pure awesome! Keep the movie for last.