Japanese LaserDisc Collection
Nanako Kaitai Shinsyo Memorial BOX 菜々子解体診書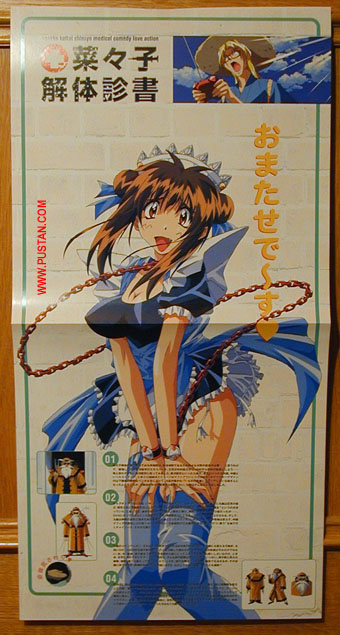 Here is the insert sheet for "opr. III Psycho Patient", they each span 4 pages wide. Almost poster size.
On the backside of each insert is further information in Japanese.
The limited box turned out too small to also hold the Special (PILA-1529) and the T-shirt...
It has just enough room for the six series LD's to be stored in perfectly.
The "standard" second pressing disc of volume 3 without box has the reference PILA-1533.
This is a so called "OVA" = Original Video Animation. That means the show was produced directly for the home video market (LD/VT/DVD), and not for TV broadcast.
Volume 1 "The First Spiral" was released on July 5th, 1999. Volume 6 "The Last Spiral - Latter Part" came out on April 7 in 2000. So this can be called a late release by LD terms.
So you may wonder why there are no obi strips on any of the pictures? That is because Pioneer put obi stickers on the foil with this series instead.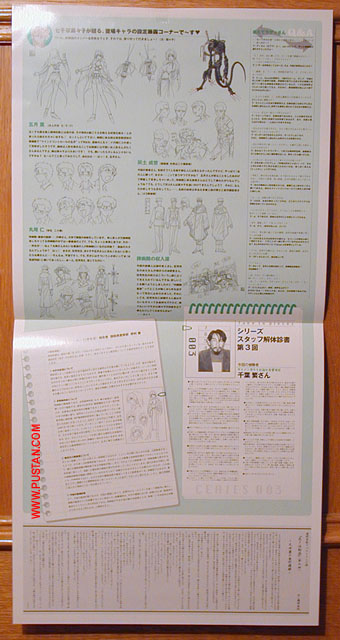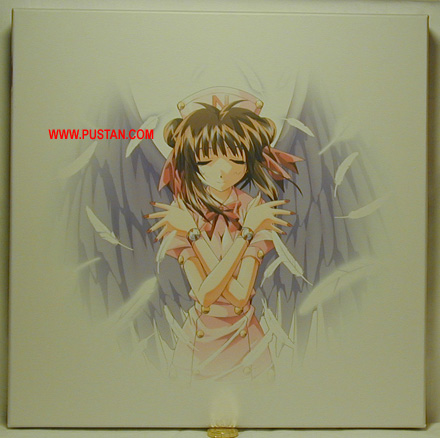 Included with only the first pressing of the third LaserDisc came this cute box.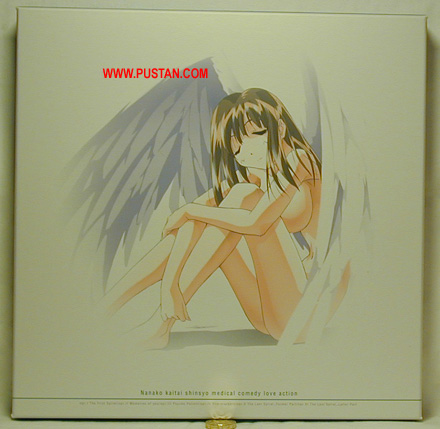 Picture of the backside. The series is also known as "Amazing Nurse Nanako".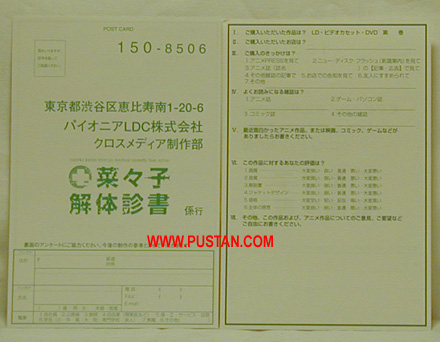 This registration or postcard was included with each LD.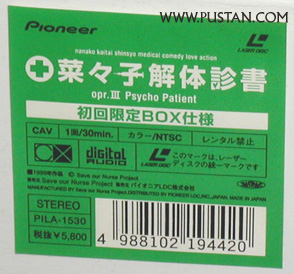 Obi sticker on the foil of the box...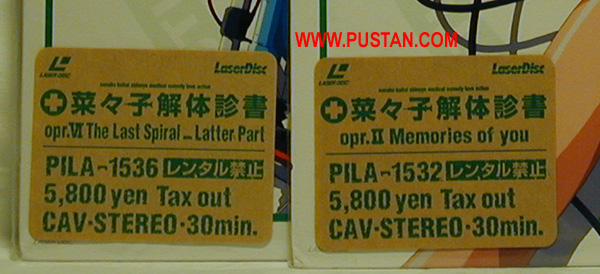 ...obi stickers for opr. VI and opr. II.