Japanese LaserDisc Collection
Neon Genesis Evangelion Genesis 0:10 LD 新世紀エヴァンゲリオン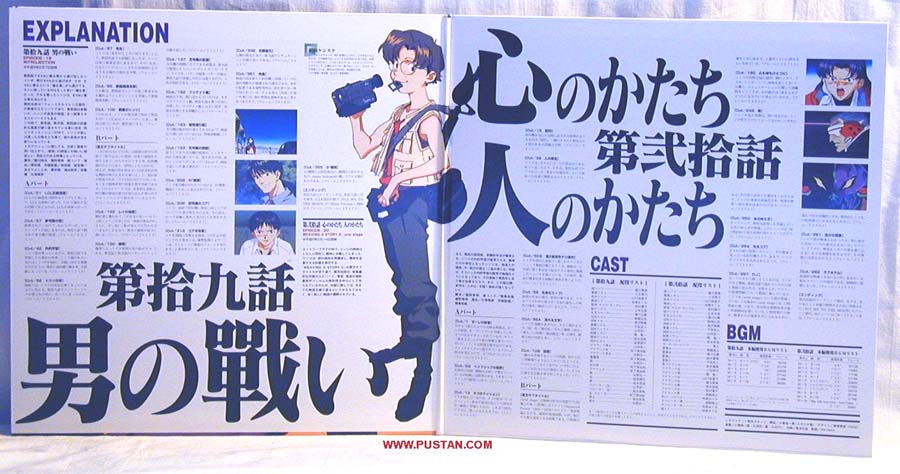 Disc contains episodes 19 and 20. Included as bonus are the series creditless Opening and Ending and the Japanese TV commercial for Genesis 0:7 LaserDisc/Videotape. EVA-01 aka Shogouki (初号機) is on the cover this time.

Apart from the usual two, we got a third insert here: An advert for a LaserDisc/CD cleaning kit (another GAINAX merchandise)...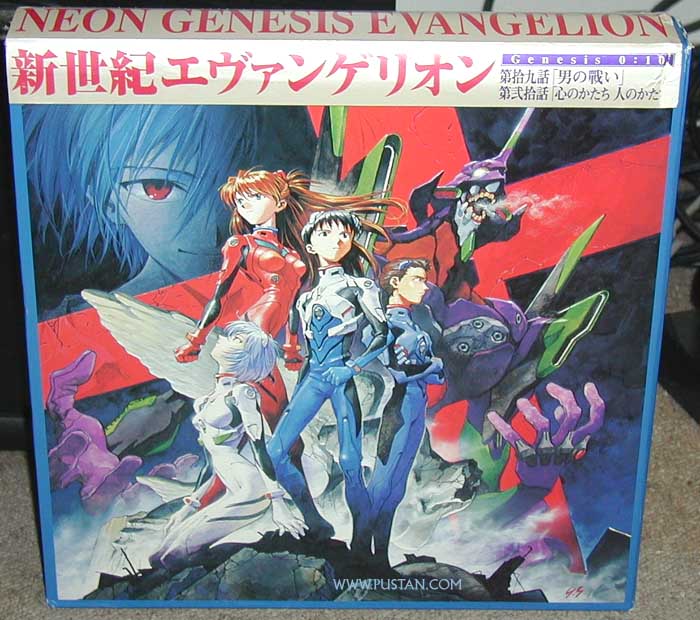 Here is the third box. Has room for the next five volumes, but not for the 0:X special. Nice group picture.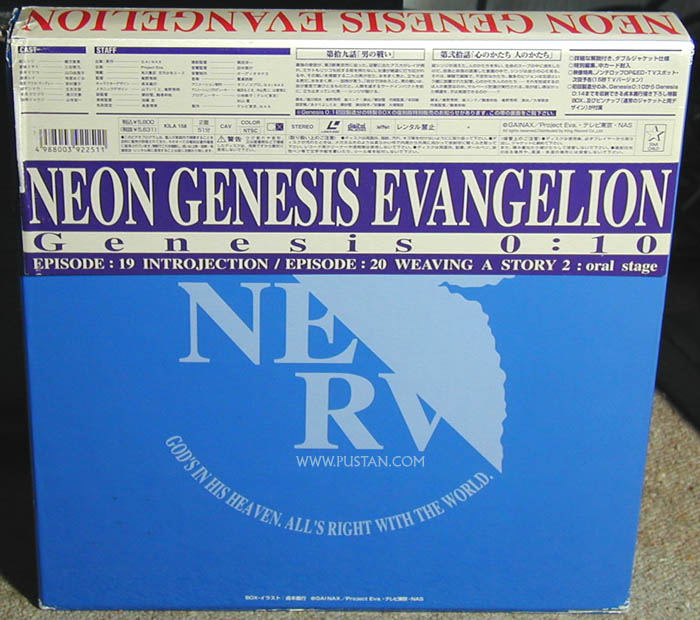 Was delivered together with the limited first pressing of the Genesis 0:10 LD. Included a huge obi-strip.