Japanese LaserDisc Collection
Neon Genesis Evangelion Genesis 0:14 LD 新世紀エヴァンゲリオン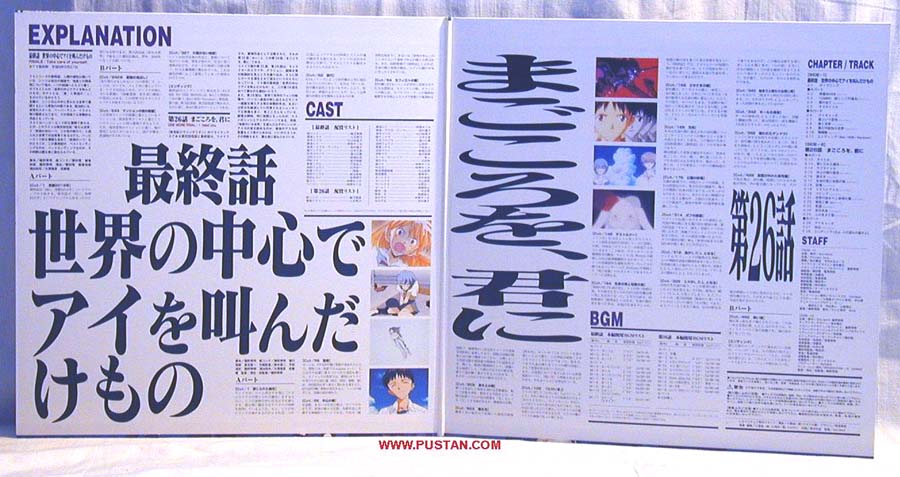 This disc contains TV episode 26 and episode "Ma-gokoro o, kimi ni" (まごころを、君に): End of Evangelion 2/2 [Widescreen]. Nice group cover this time, stretching around to the backside. Includes a "Roadshow" trailer as well.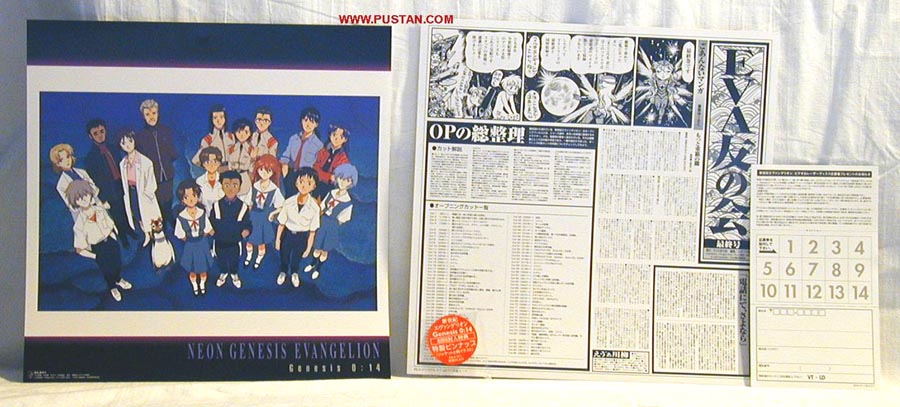 Besides the insert sheets there is something else...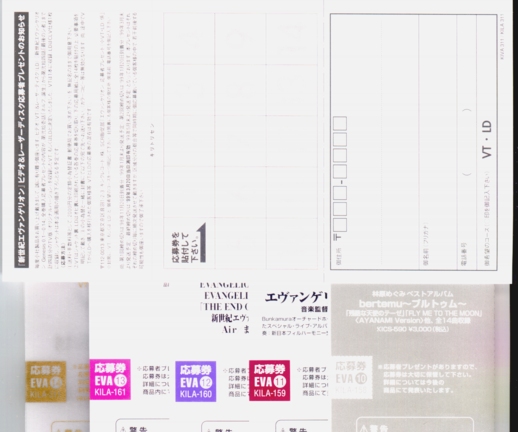 With the final LaserDisc comes the "bonus card". Onto that card you glue all the coupons, there is one on each discs obi-strip. If you had all of them and sent in the card (while this bonus was still available of course, which was a long time ago), you would have received the bonus "special surprise LD" Genesis 0:X for ¥ 2,000. That LD contains the original unmodified TV episodes 21-24 which have been altered into "Director's Cut" versions on the normal LD's. Some might think that just color copying the coupons was an easy way to get the gift, but the obi of Genesis 0:14 is made out of transparent plastic - so no cheating.