Japanese LaserDisc Collection
Neon Genesis Evangelion Genesis 0:1 LD 新世紀エヴァンゲリオン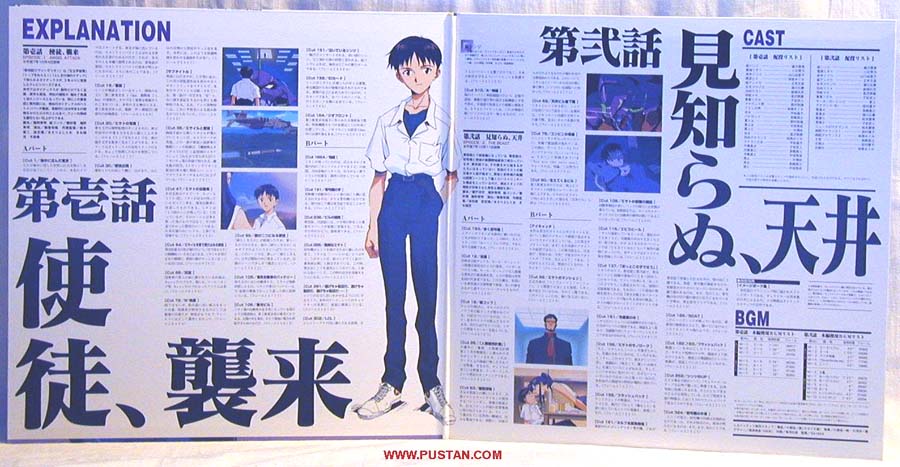 The beautiful gatefold jacket. Contains episodes 1 and 2, and as bonus a "production portfolio" and the "Neon Genesis soon on TV" trailer. Shinji Ikari (碇シンジ) is on the cover of the first disc.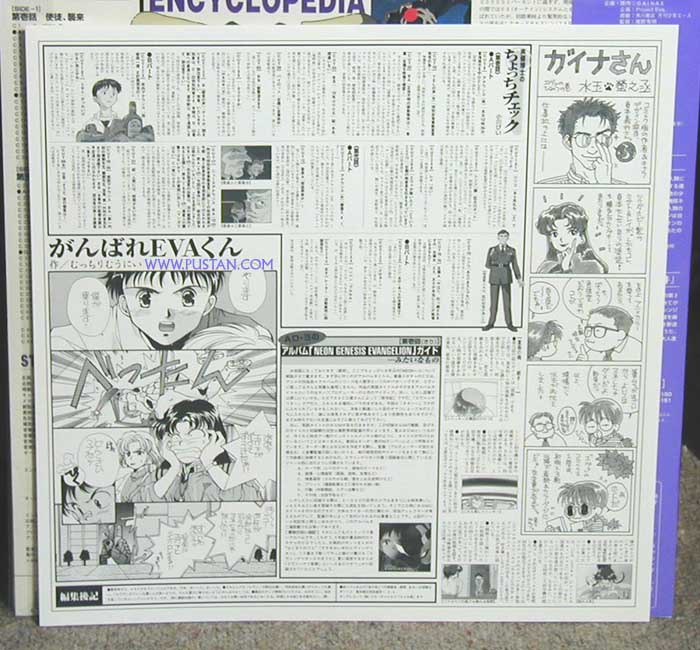 The insert sheet contains various information and a manga, here's the front side...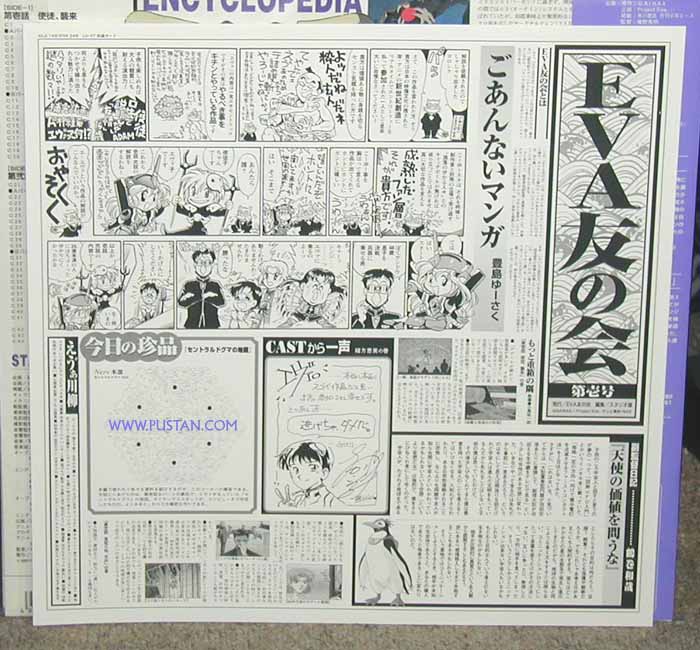 ...and the backside. I am missing the cover art insert for this volume, get in touch if you have a double.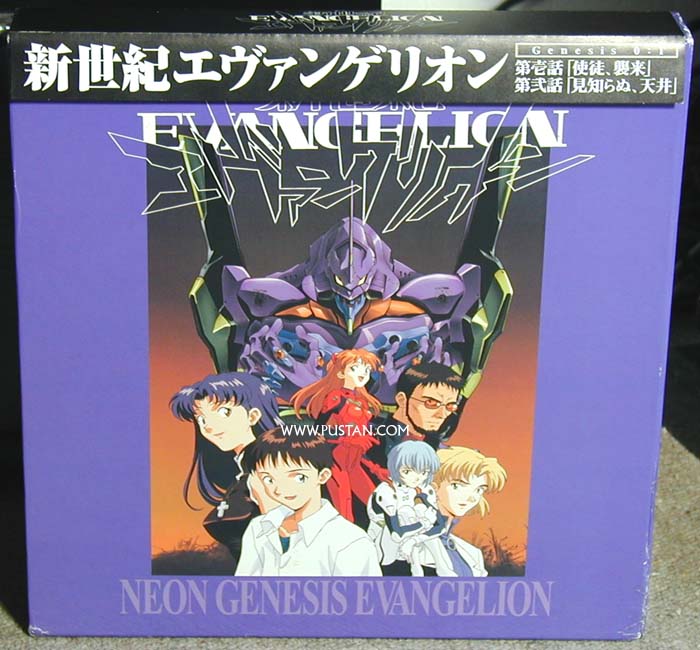 The "Memorial Box" has room to fit the first five volumes. Comes with a separate obi-strip, same UPC.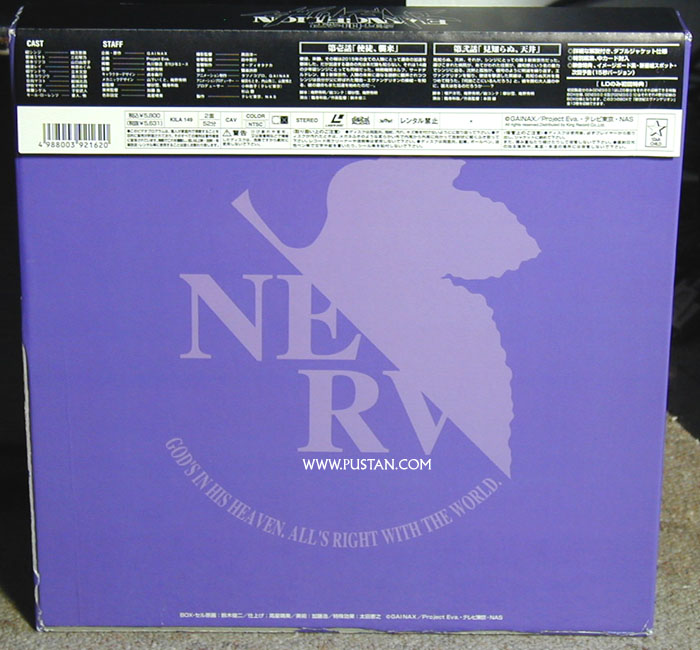 Backside of the box. It was delivered together with the limited first pressing of the Genesis 0:1 LD.