Japanese LaserDisc Collection
The Seven Dogs' War LD Box 押井守
< Front || Back >

Urusei Yatsura Movie 1: Only You (1983)
Widescreen, Mono, 104 minutes
Includes theatrical trailer
< Front || Back >

Urusei Yatsura Movie 2: Beautiful Dreamer (1984)
Widescreen, Mono, 97 minutes
< Front || Back >

Patlabor The Movie (1989)
Dolby Surround, Widescreen, 110 minutes
Includes several trailers and TV spots, also for Patlabor 2
< Front || Back >

Patlabor 2 The Movie (1993)
Dolby Surround, Widescreen, 114 minutes
< Front || Back >

Tenshi no Tamago aka "Angel's Egg" (1985)
Wrong mix on this LD: Monaural audio only, Widescreen, 71 minutes
And to not waste any space on side 2 there is additional content:
Twilight Q OVA episode 2: FILE 538 (1987)
Stereo, Widescreen, 30 minutes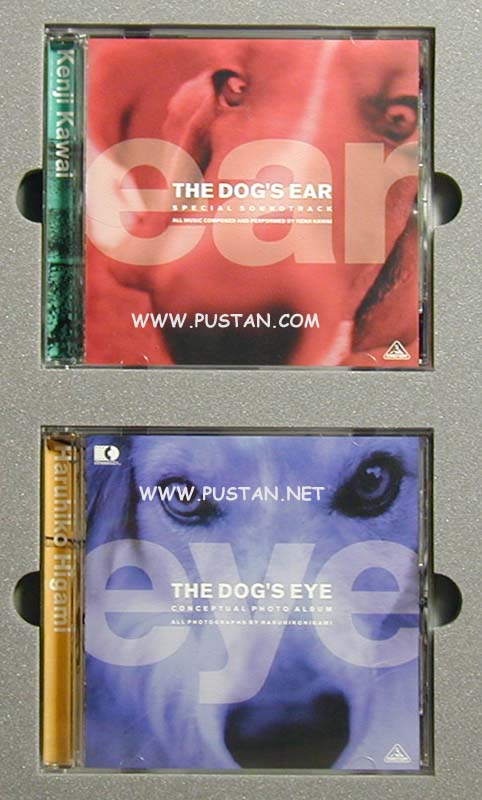 Disc 7 is an audio CD, 54:39 running time "The Dog's Ear" by Kenji Kawai. Disc 8 is a Photo CD, "The Dog's Eye" by Haruhiko Higami.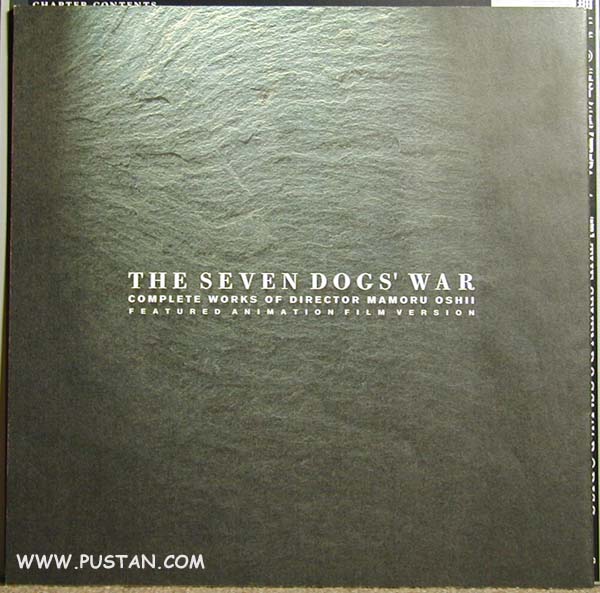 Also enclosed is this 22 pages LD sized booklet. Inside you will find such things as Mamoru Oshii's filmography, original LD jacket gallery, etc...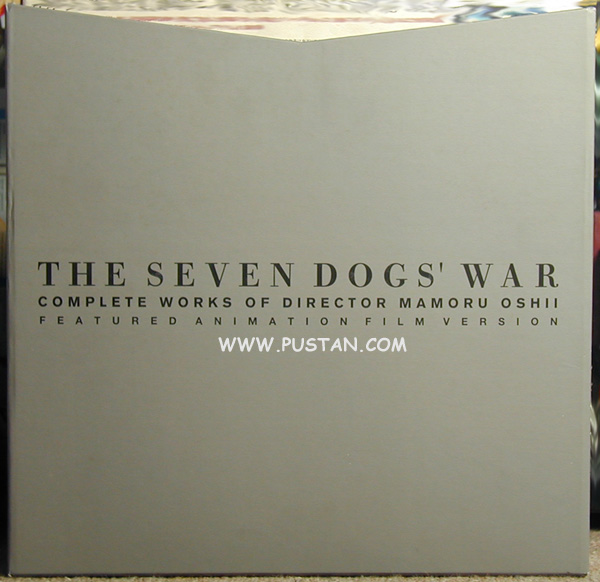 Everything is stored in this "inner" box you have to slide out.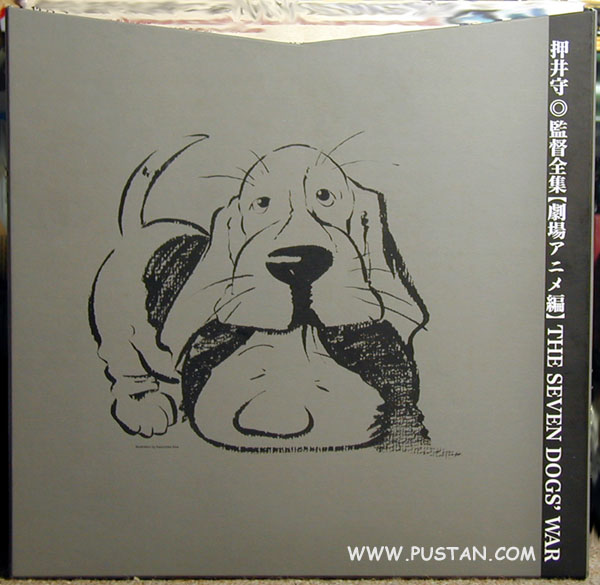 Also has some different artwork on the back. A really nice set.
All items © Bandai/Emotion