Japanese LaserDisc Collection
PHOTON limited LD Box フォトン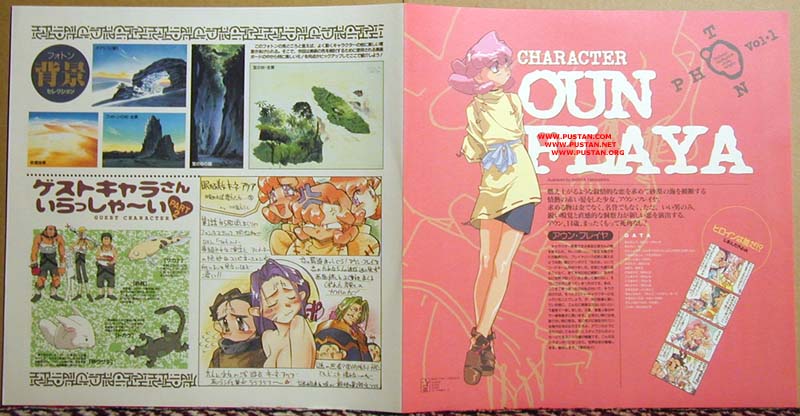 Included with each disc is an insert sheet.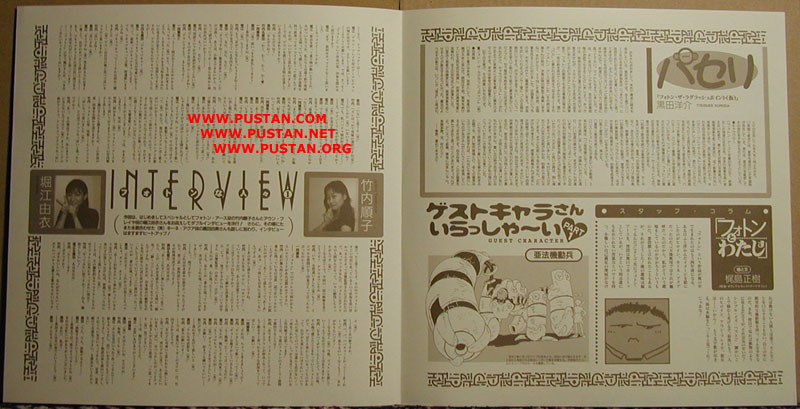 Four pages of information, in Japanese.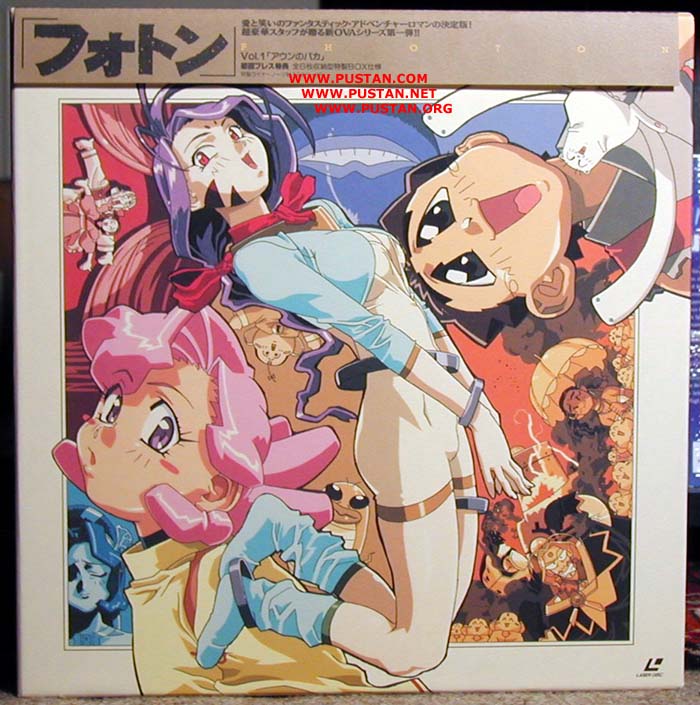 This box came along with the first pressing of the volume 1 disc. This OVA is also known as "The Idiot Adventures".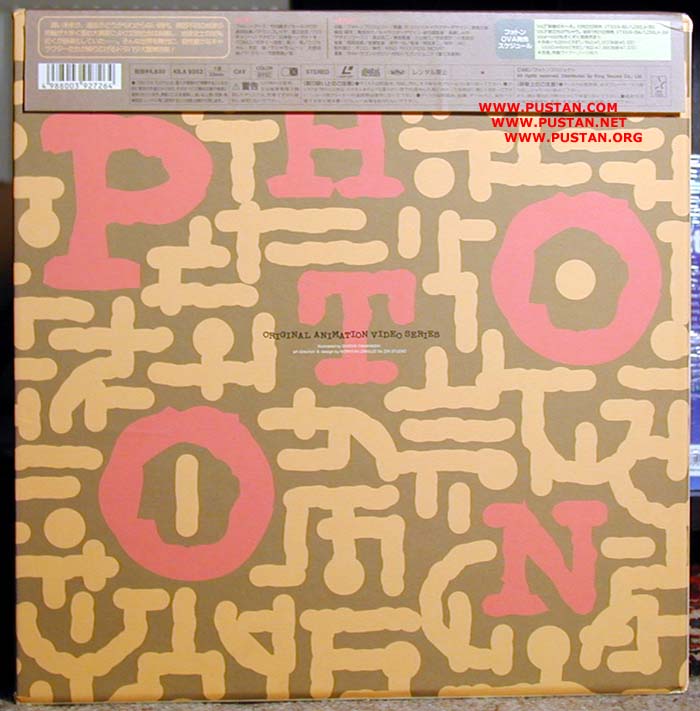 Has room to fit all six discs from the series. KILA 352 is the reference of the second pressing LD without box.
All items © King Records/Starchild