Japanese LaserDisc Collection
Pretty Samy limited LD#1 魔法少女プリティサミー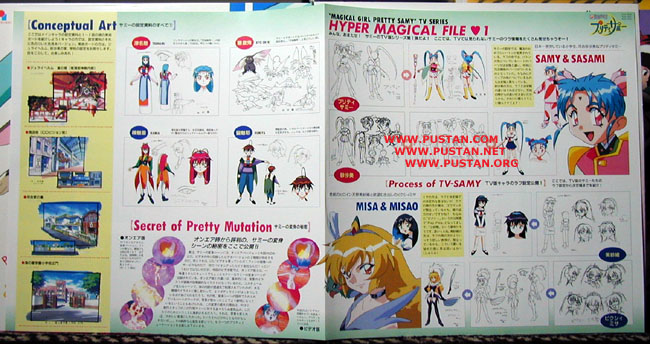 Insert sheet, front view in color, called "Hyper Magical File"...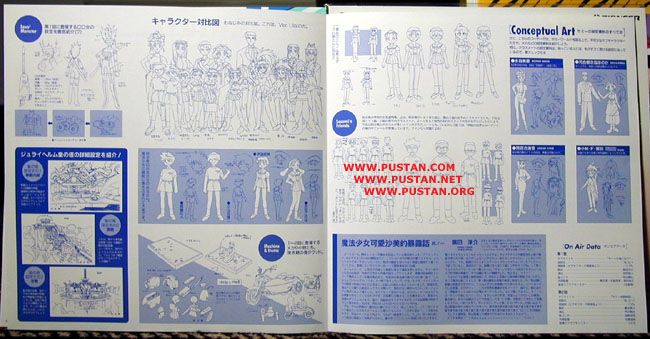 ...and on the inside detailed information and character stuff.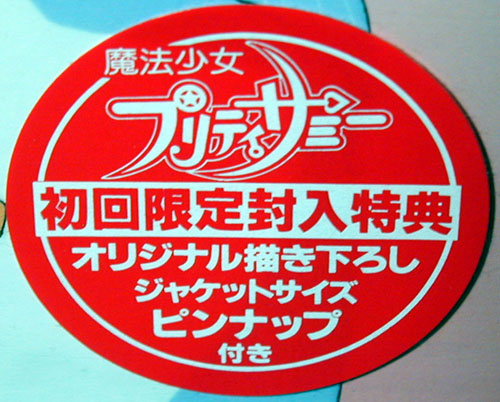 This sticker is on the foil of all first pressing discs.
This LD has no obi strip, because there is one on the box. Another limited first pressing thing...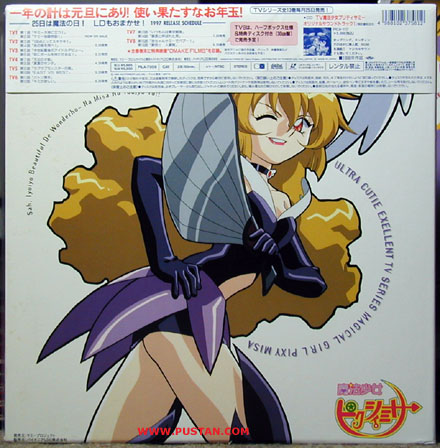 And here is a picture of the backside. The box tightly stores Laserdiscs volumes 1-7 of the series.