Japanese LaserDisc Collection
Shin Kimagure Orange Road LD&CD Box 新きまぐれオレンジ★ロード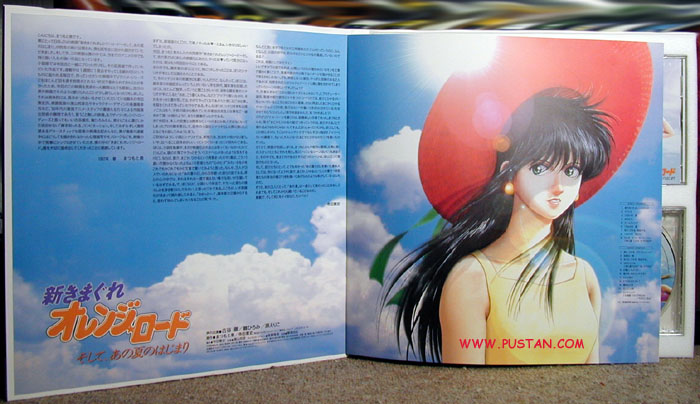 The LD Box appears almost like a Digi-Pak. You can see the LD jacket on the left, which is glued to the top of the Box. And the cover page of the attached booklet on the right...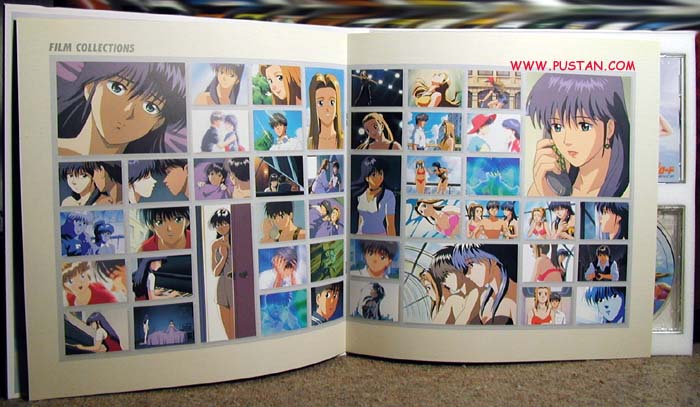 ...example shot of the 6 pages booklet...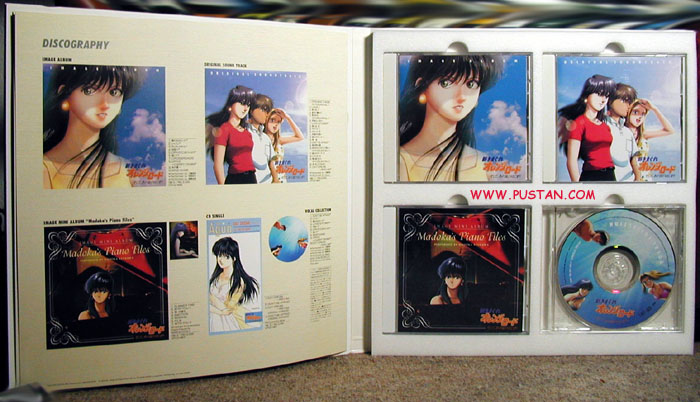 ...and finally the place to store the four CD's.
There is a common misconception about this box which I'd like to clear: If you would've bought this set new and sealed, it would have only included ONE CD, leaving the other three trays empty. You were supposed to buy three more CD's on your own. They are advertised on the OBI, and again on the booklet inside, and they were not originally ever part of this set. To be a bit more precise, here is a list of all the discs:
» Vocal Collection PR-842 - included with the set, in a generic jewel case
» Image Album VPCG-84283 - Street date: 1.8.1996, ¥ 3,000
» Original Soundtrack VPCG-84613 - Street date: 1.11.1996, ¥ 3,000
» Madoka's Piano Files VPCG-84614 - Street date: 1.12.1996, ¥ 2,500
The three VPCG discs each come with an individual OBI. Now if you buy a used set, pay attention that the PR-842 disc is included. Anything else you get basically depends on your luck.
All items © VAP INC. TOKYO