Japanese LaserDisc Collection
Twin Peaks 2nd Season Vol. 2 TV LD BOX ツイン·ピークス
< Front || Back >

This is the 20cm (8 inch) Bonus LD single, ref LPR-050.
It is included on a brown cardboard placeholder inside the box.
It contains a 20 minutes program called "Guide Disk: Clue to the Mystery"
exclusive to this box and the ASLF-1029 set.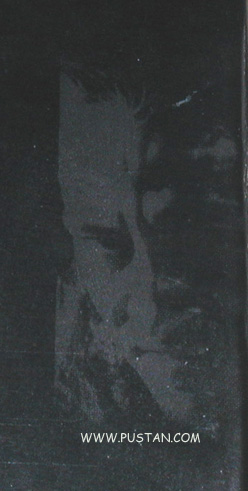 A picture of Bob it is this time.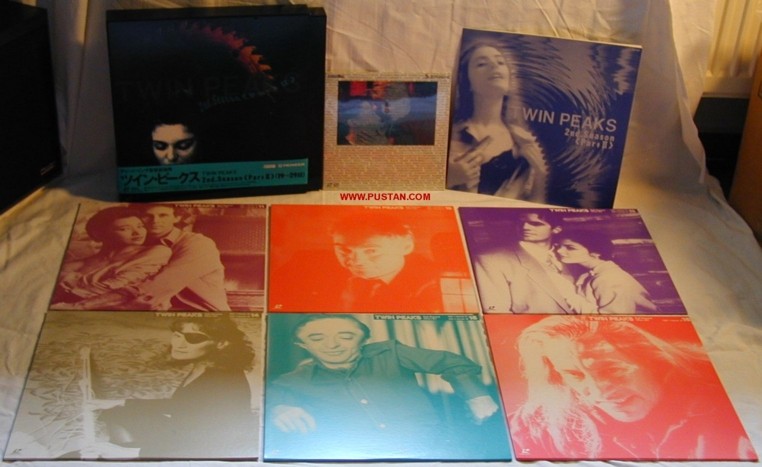 So here is the whole set: Every LD is in it's own jacket, and an episode guide booklet is included.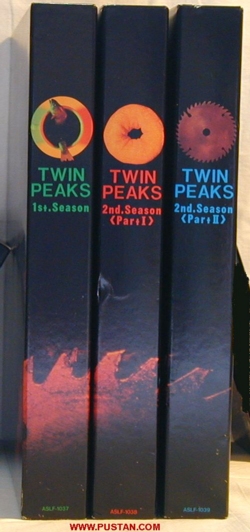 If you put all three boxes together, you'll get this saw-blade image.
Besides this split into three box sets edition, there was also a complete box available in Japan, reference is ASLF-1029.
In the USA the TV series was split into four box sets and released by Image Entertainment, with references ID2202WV (Vol. 1), ID2571WV (Vol. 2), ID2750WV (vol. 3) and ID2751WV (Vol. 4). They are very poor in terms of design compared to the neat Japanese sets, and do not contain the 8inch bonus disc, nor any booklets or individual LD jackets. So if you are a serious collector look for the Japanese sets.
Now that the whole series is out on Blu-ray, and a new season is announced to premier in 2017, these sets might be interesting to some collectors again. I hope they do not ruin everything in the new series, but as some of the cast and crew seem to be from the old show lets hope for the best!
All items © Amuse Video/Pioneer.