Japanese LaserDisc Collection
You're Under Arrest TV LD 01 逮捕しちゃうぞ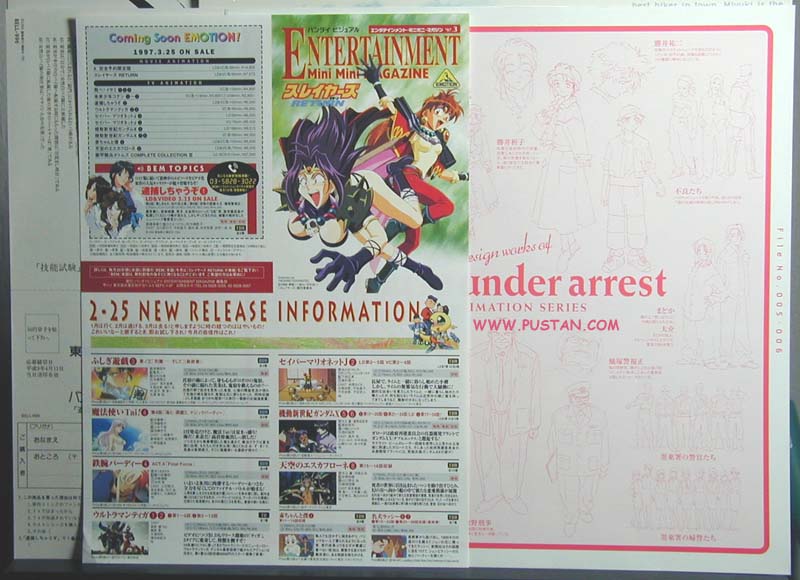 Enclosed with each volume are a questionnaire card insert, the Bandai Emotion Newsletter and an insert showing some design works of the series. Note that volume 1 starts with episodes 5+6 which is odd, the reason is that the OVA episodes are used as TV episodes 1~4.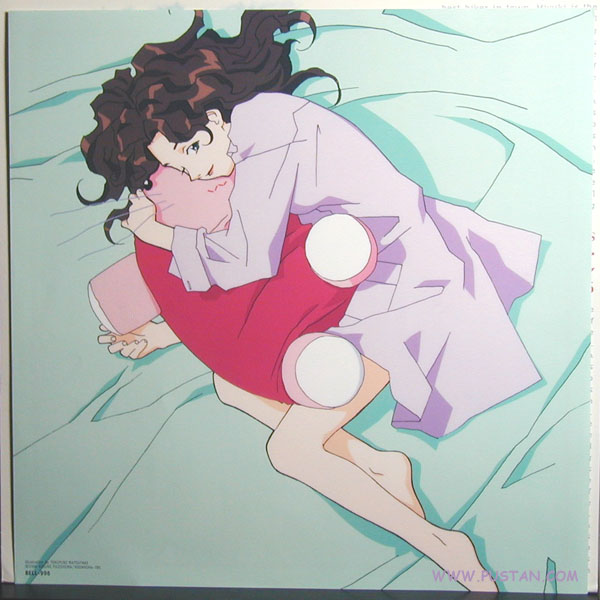 If you turn around the design works insert, you get a nice full color pinup.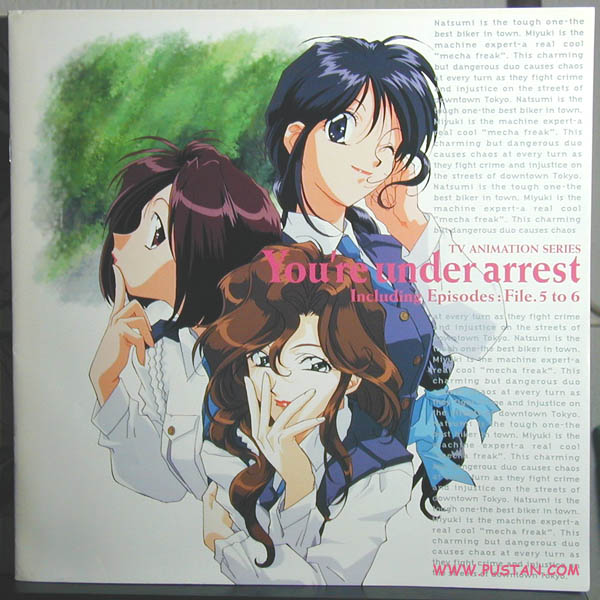 Also included is this neat 12 pages booklet.
All items © Bandai/Emotion