Modell LKW Sammlung 1:87
Truck Collection in 1/87 Scale
Gesuchte Modelle... / Looking for...

---
Gerne würde ich die folgenden Modelle meiner Sammlung hinzufügen, Tausch gegen meine doppelten möglich, ich bin aber auch an einem kauf interessiert. Bitte kontaktieren Sie mich mit einem Foto Ihres Modells.
I'd love to add the following models to my collection, trade against my doubles is possible, but I'm also interested in purchasing them from YOU. Please contact me with a picture of your model and we can start discussing details.

Herpa 162808 MB SK 88 Pritsche/Plane Sattelzug " Osborne ".
Könnte ich sogar zwei mal brauchen.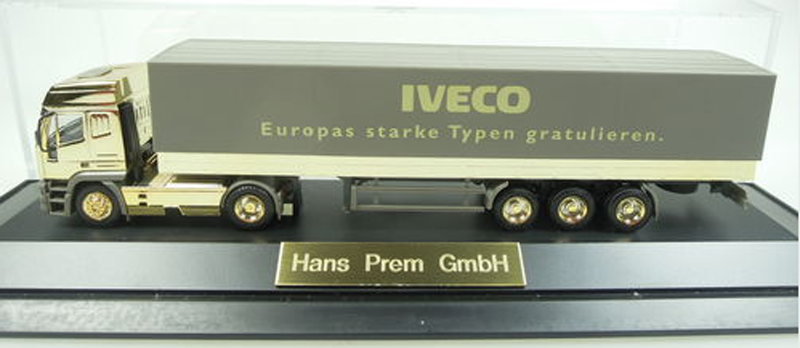 HERPA 178341 Iveco Pritsche/Plane Sattelzug " Iveco Europas starke Typen gratulieren ".
Hier suche ich Modelle mit Messingschild und Gravur auf dem Sockel. Auf dem Bild zu sehen
Hans Prem GmbH (Iveco Händler), auch bekannt: ELAN Auto Service GmbH Chemnitz.
Welche anderen Versionen gibt es noch? Wer hat was?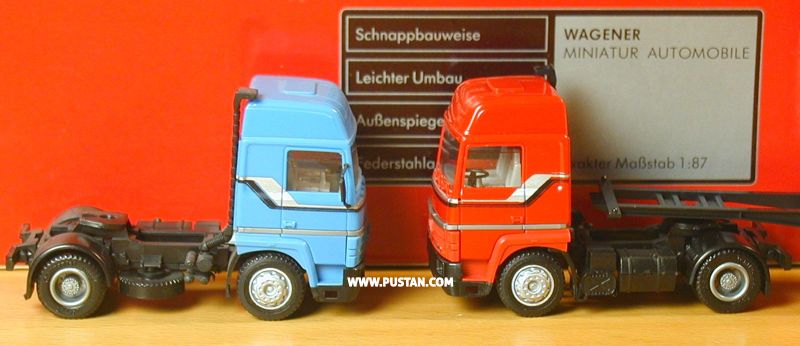 Diese Renault Zugmaschine mit genau diesem Streifendesign gab es auch noch in weiß.
Rot und Blau sind schon vorhanden.
Demnächst mehr... / More to come...

---